Season: Perennial
USDA Zones: 3 - 9
Height: 12 - 30 inches
Bloom Season: Spring
Bloom Color: Yellow
Environment: Full sun to partial shade
Soil Type: Moist, loamy, some rocky material, pH 6.3 - 7.3
Foliage Color: Light green
Deer Resistant: Yes
Latin Name: Zizia Aurea
Temperature: 70F
Average Germ Time: 14 - 21 days
Light Required: Yes
Depth: 1/4 inch
Sowing Rate: 1 ounce per 225 square feet
Moisture: Keep seeds moist until germination
Plant Spacing: 8 - 18 inches
Care & Maintenance: Zizia Aurea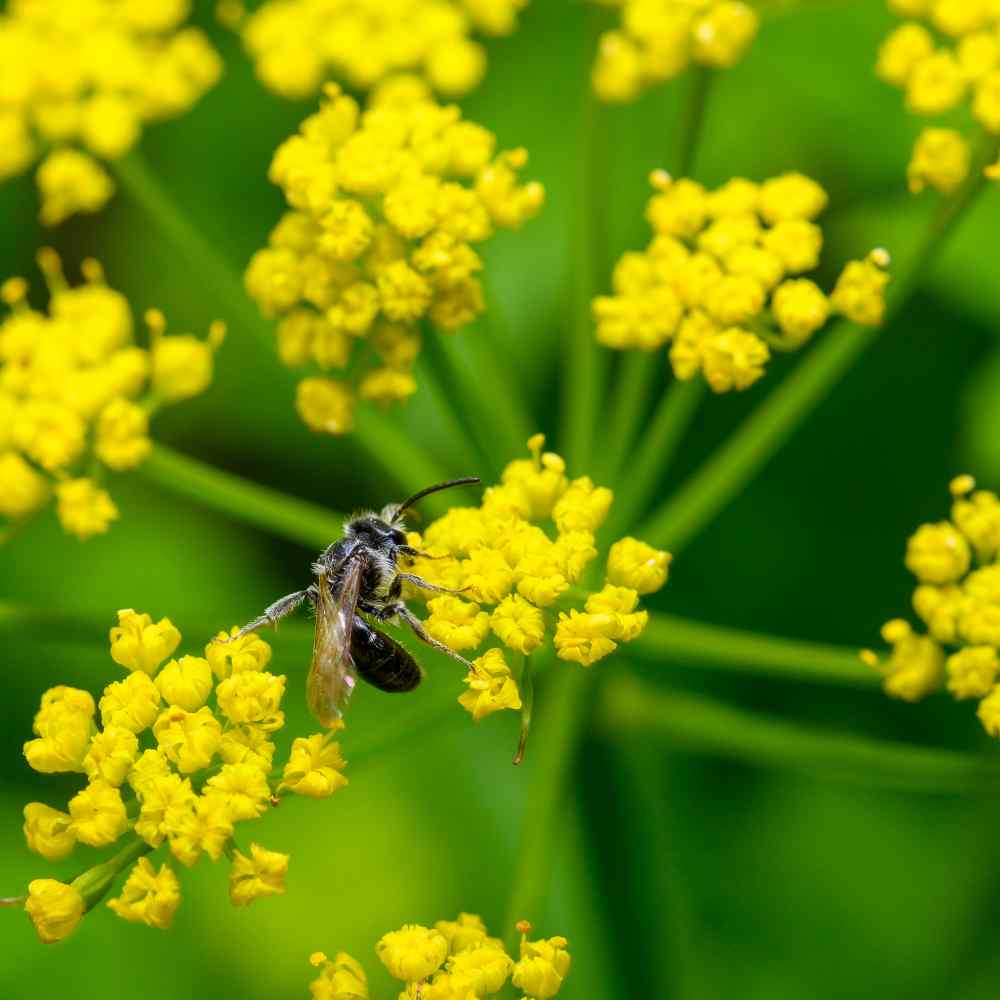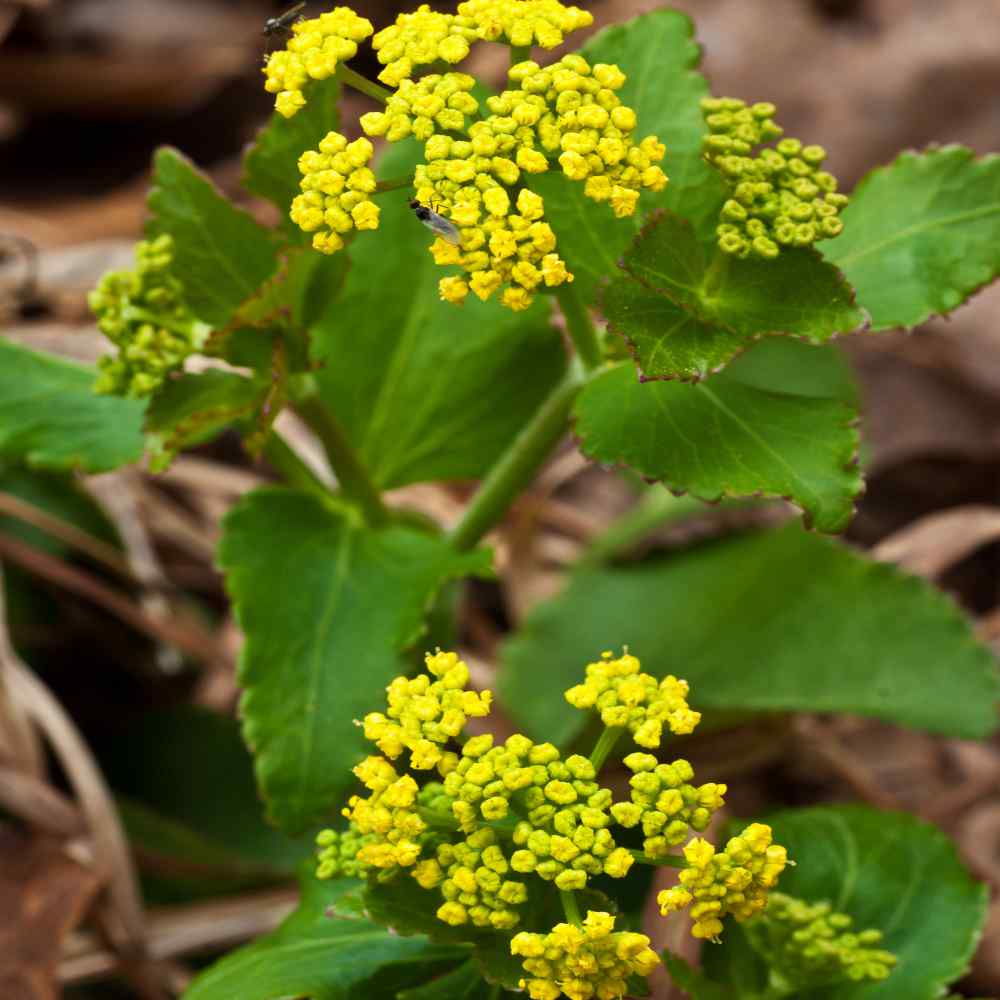 Zizia (Zizia Aurea Golden Alexanders) - This short-lived perennial flower has branching, erect, reddish stems and is easily grown from Zizia Aurea seeds. Golden Alexander is noted for its tiny yellow flowers which are less than 1/8 inch long. These tiny flowers form clusters which gather into a large, flat-topped flower head and have the appearance of a lacy doily. As the seed heads age and dry out they turn purple adding a unique look to this already interesting flowering plant. Golden Alexanders typically grow 12 - 30 inches tall.
Zizia Aurea prefers full sun to partial shade, and the soil should be moist and loamy and can contain some rocky material. Disease of any kind is rarely a problem for this perennial plant. Golden Alexander is a native wild flower that grows across much of the United States in moist black soil prairies, openings in moist to mesic woodlands, savannas, thickets, and abandoned fields. It is considered short-lived, but it does re-seed itself quite easily. Zizia Golden Alexander is easy to grow from flowers seeds and to maintain. Golden Alexander plants are an excellent addition to a wild flower garden because they provide accessible nectar to many beneficial insects. Golden Zizia is a host plant to Black Swallowtail Butterfly larvae.
Golden Alexander seeds requires a cold treatment before planting. Dampen a paper towel, spread the Zizia Aurea seeds over the towel and fold it up, placing it in a ziploc bag. Place the flower seeds into the refrigerator for 60 days before sowing the Golden Alexander flower seeds in the spring into a prepared seedbed.
Or, a late fall planting directly outdoors is another method of planting the Zizia seeds. Plant after several frosts have occurred into prepared soil. The cold, dormant planting will help the seed to germinate once spring temperatures come.
Approximately 9,300 seeds per ounce.