Season: Perennial
USDA Zones: 4 - 8
Height: 16 inches
Bloom Season: Late spring to late summer
Bloom Color: Purple
Environment: Full sun to partial shade
Soil Type: Well-drained soils; pH 6.0 - 7.2
Temperature: 68F
Average Germ Time: 21 - 28 days, if no germ move to 24 - 39F
Light Required: No
Depth: Press into soil and barely cover
Sowing Rate: 4 - 5 seeds per plant
Moisture: Keep seeds moist until germination
Plant Spacing: 12 inches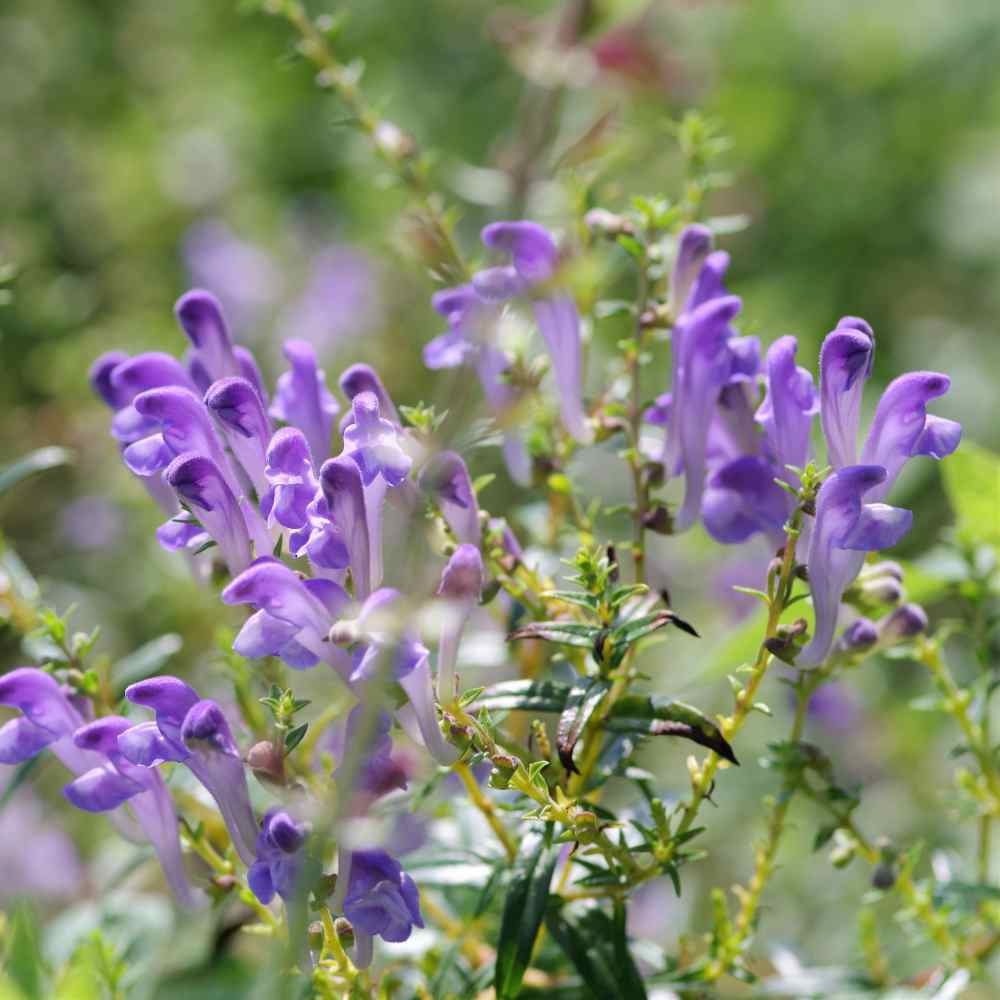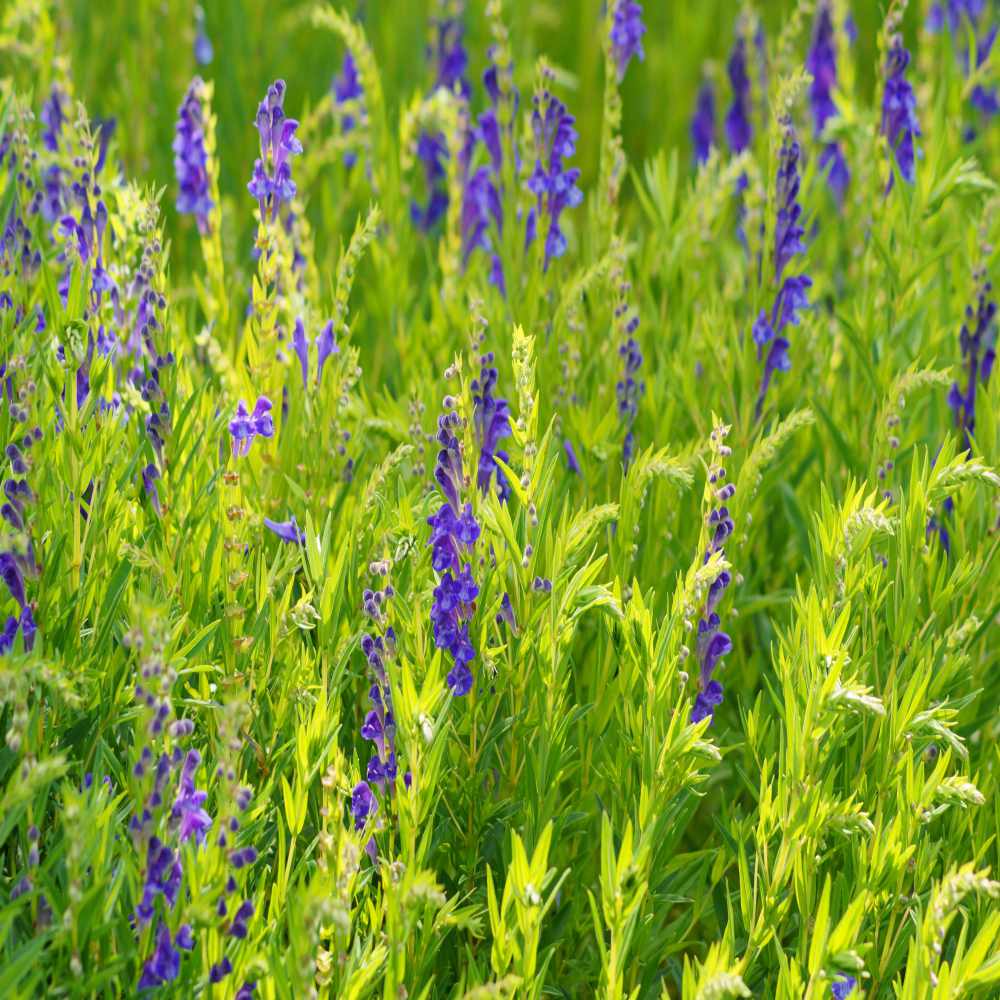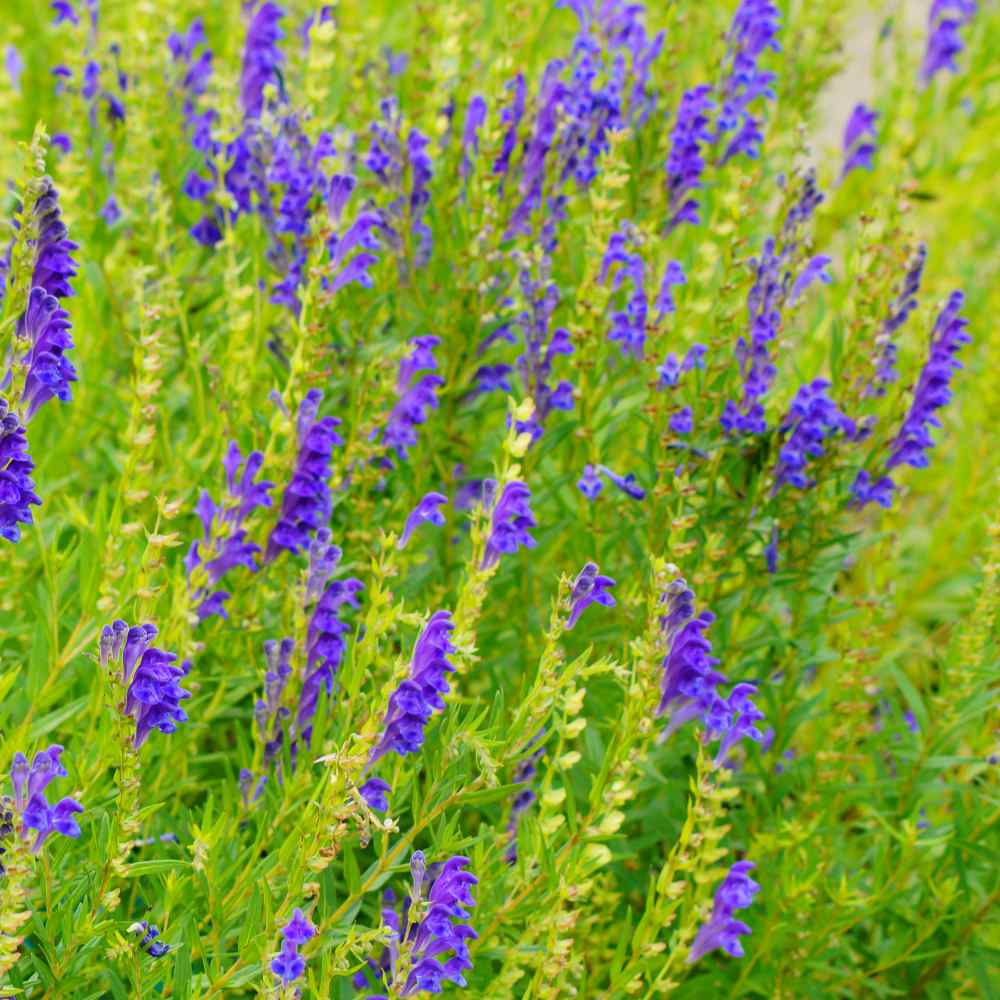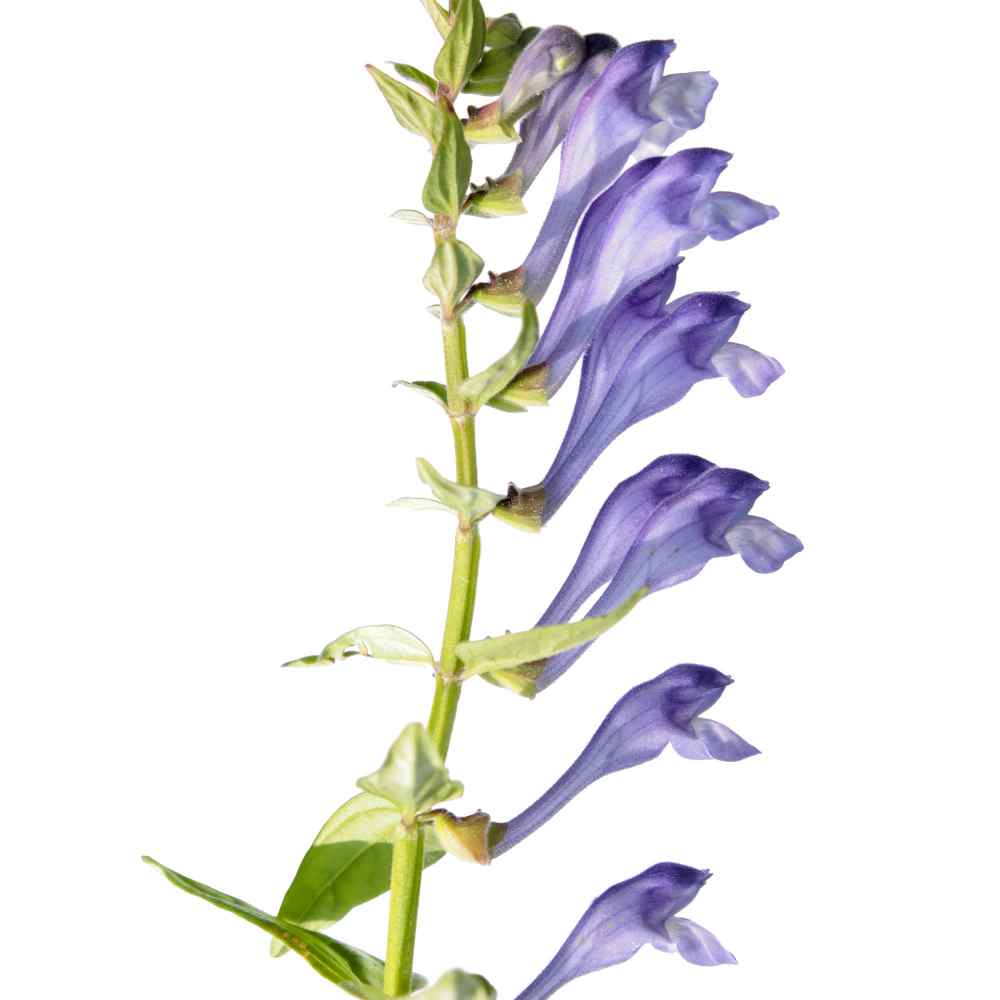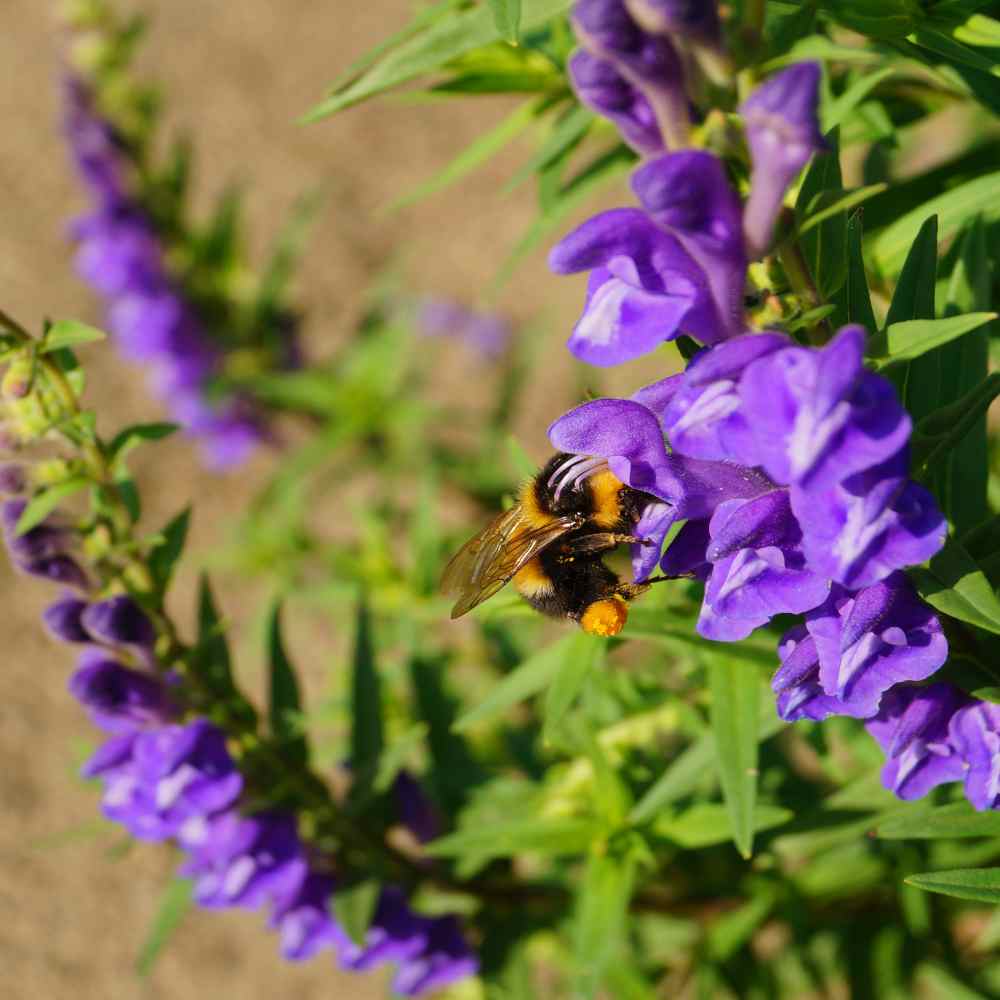 Skullcap (Scutellaria Baicalensis Siberian Magic) - The herb garden has never had a more lovely perennial that can be grown from herb seeds! Skullcap is an attractive ornamental herb with erect stems of bluish-purple blooms that arrive in the latter part of spring. The Skullcap herb plant reaches about 14 inches in height and the same in width. It makes a great addition to the front of the herb garden and gives a lovely display! The herb is also known as Chinese Skullcap and Baical Skullcap.
Skullcap is used in Chinese herbalism. There have been many studies on the medicinal benefits of this herb. The Skullcap herb has been used for over 2000 years medicinally, and in recently years the root has been found to have a high flavonoid content. Flavenoids are natural plant chemicals that have numerous powerful and beneficial effects on the human body. Skullcap root is used to treat many conditions and is considered to have anti-inflammatory and anti-allergic properties.
How To Grow Skullcap From Herb Seeds: Skullcap seeds can be started indoors 6 - 8 weeks before the last frost, or directly start the herb seeds outdoors once danger of frost has passed. Skullcap herb plants prefer light, well-draining soil and a position in full sun to partial shade. After 3 - 4 years of growth, the Skullcap root can be harvested in the autumn and dried for later use.