Season: Perennial
USDA Zones: 9 - 11
Height: 24 inches
Bloom Season: Spring to early fall
Bloom Color: White
Environment: Full sun to partial shade
Soil Type: Well drained soil, but can tolerate poor quality
Deer Resistant: Yes
Latin Name: Capparis spinosa
Temperature: 41F Max
Average Germ Time: 1 - 3 months, For best results, freeze seeds in moist sand for 2 weeks, and then sow while keeping moist and dark.
Light Required: No
Depth:
Depth: 1/4 inch
Sowing Rate: 2 - 3 seeds per plant
Moisture: Keep seeds moist until germination
Plant Spacing: 36 - 48 inches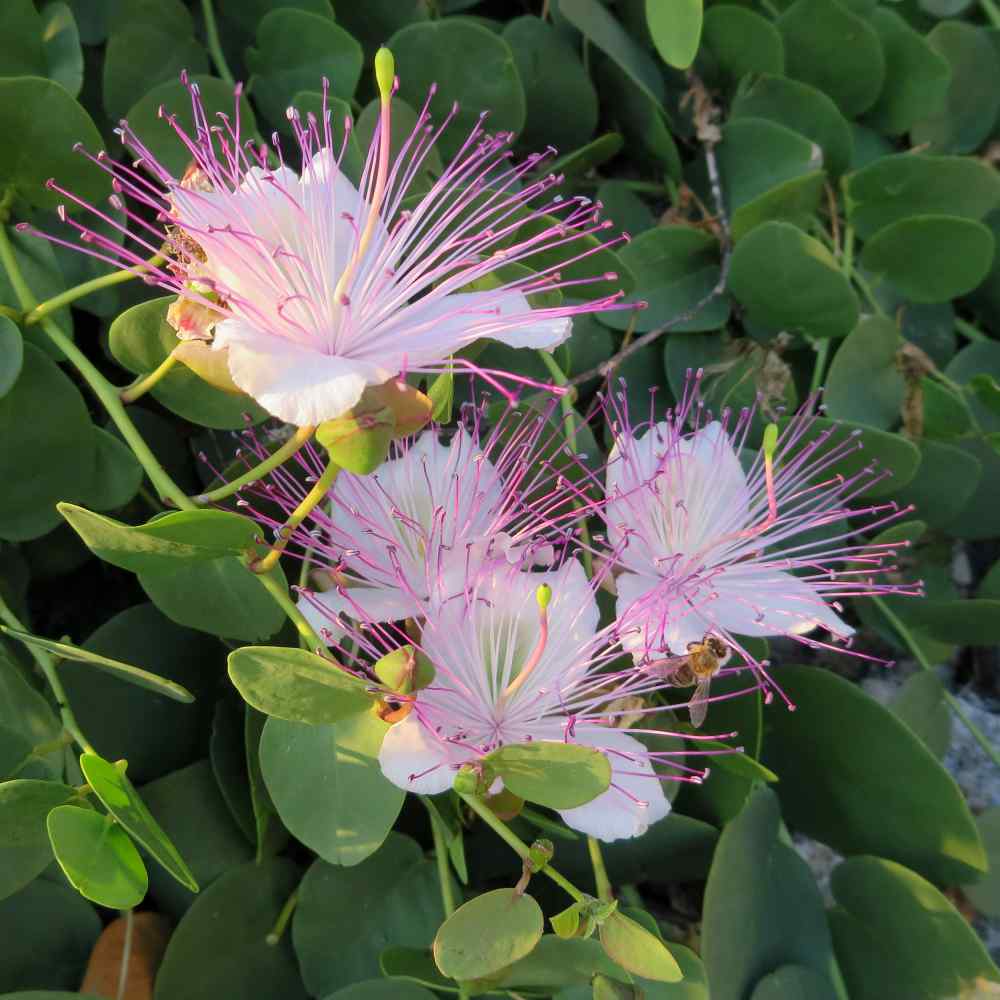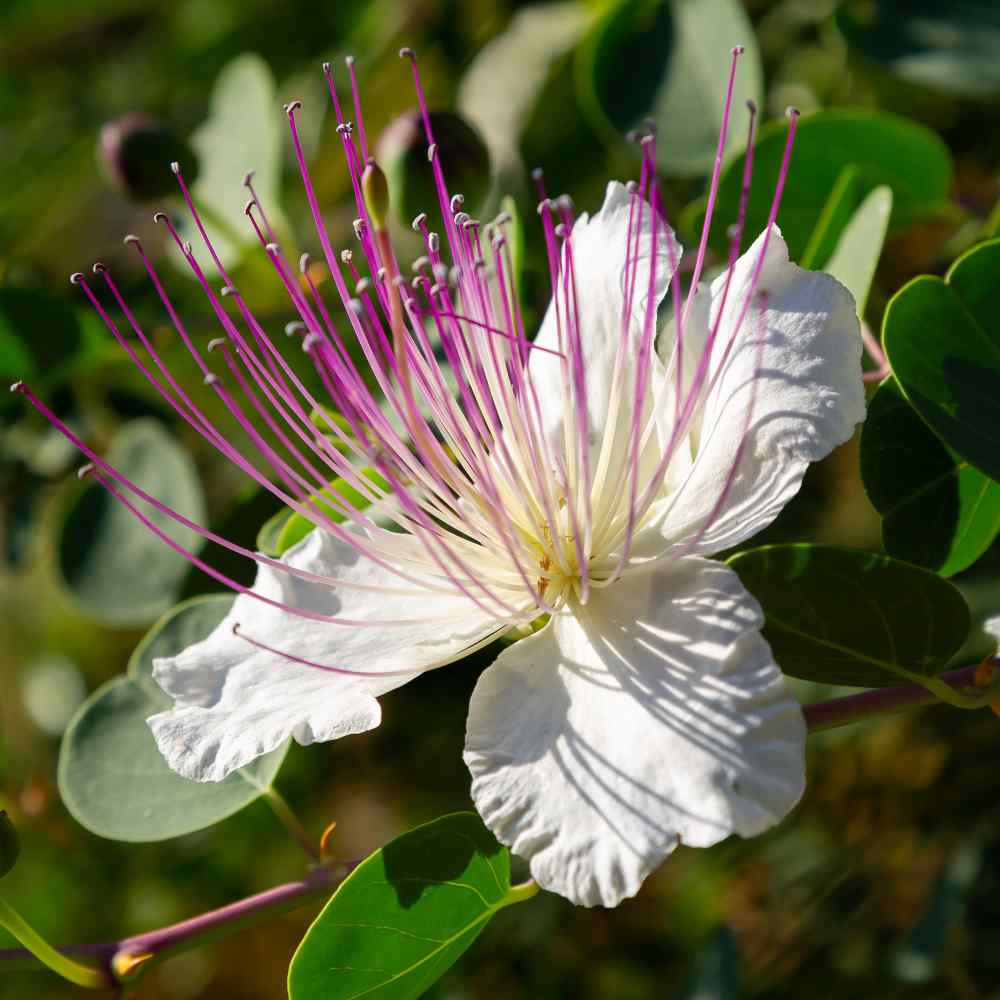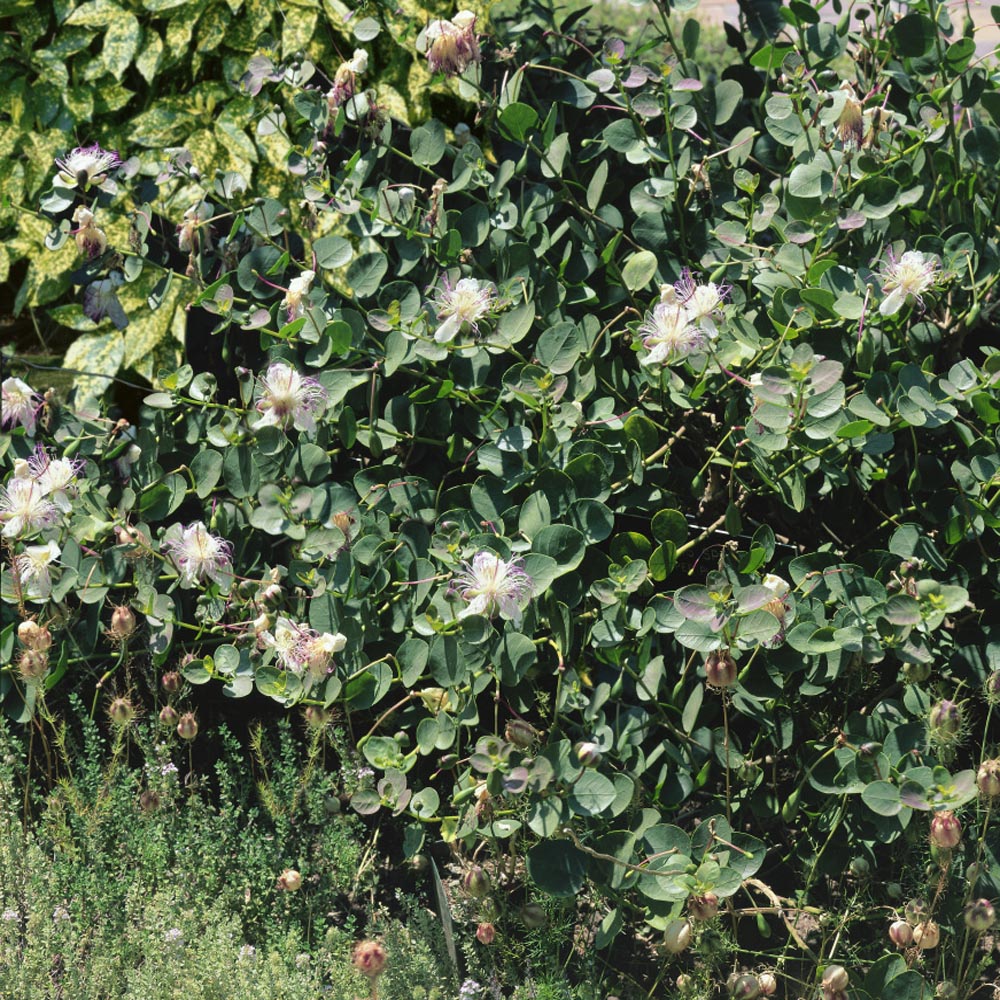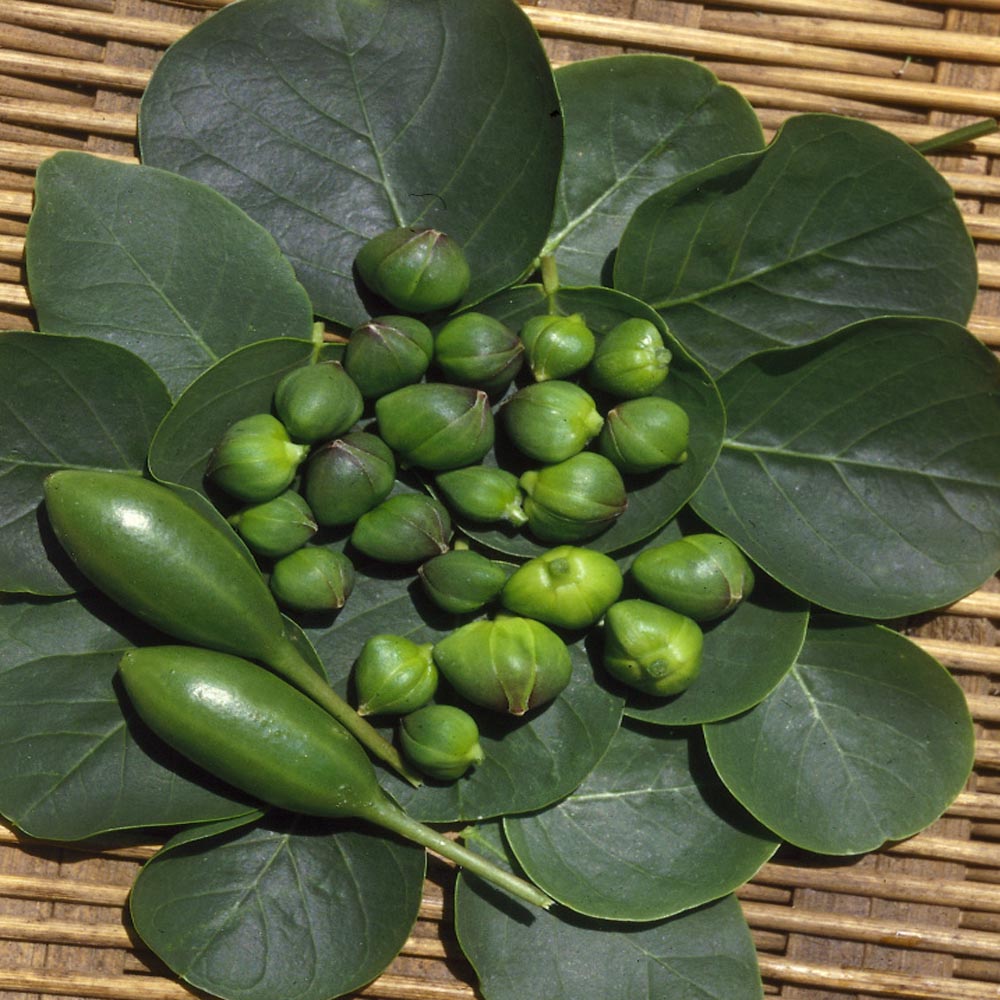 Caper Bush (Capparis Spinosa) - the caper bush, also called Flinders rose, is a perennial, flowering plant that bears rounded, fleshy leaves and large white to pinkish-white flowers. Caperbushes are mainly used by humans for their fruit, which are rich in micronutrients. Capparis spinosa, simply known as caper, yields fruit (caper berries) and more importantly flower buds, which are widely used pickled as a vegetable condiment. Other parts of Capparis plants are used in the manufacture of medicines and cosmetics.