Season: Annual
USDA Zones: 3 - 11
Height: 24 inches
Bloom Season: Early summer to early fall
Bloom Color: Mix
Environment: Full sun
Soil Type: Poor, dry soils
Deer Resistant: Yes
House Plant:
Latin Name: Xeranthemum Annuum
Temperature: 70F
Average Germ Time: 7 - 14 days
Light Required: Yes
Depth: Plant seed no more than 1/16th inch deep
Sowing Rate: 3 - 4 seeds per plant
Moisture: Keep seeds moist until germination
Plant Spacing: 15 - 18 inches
Care & Maintenance: Xeranthemum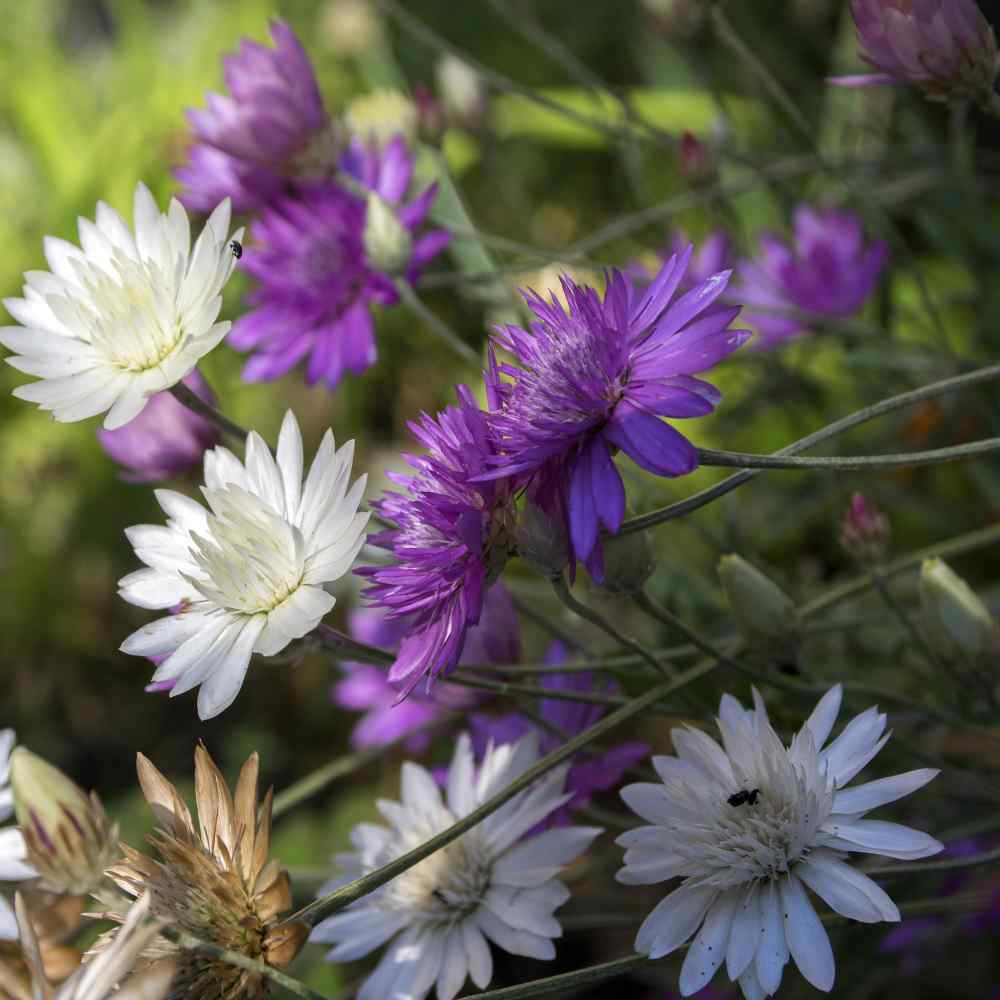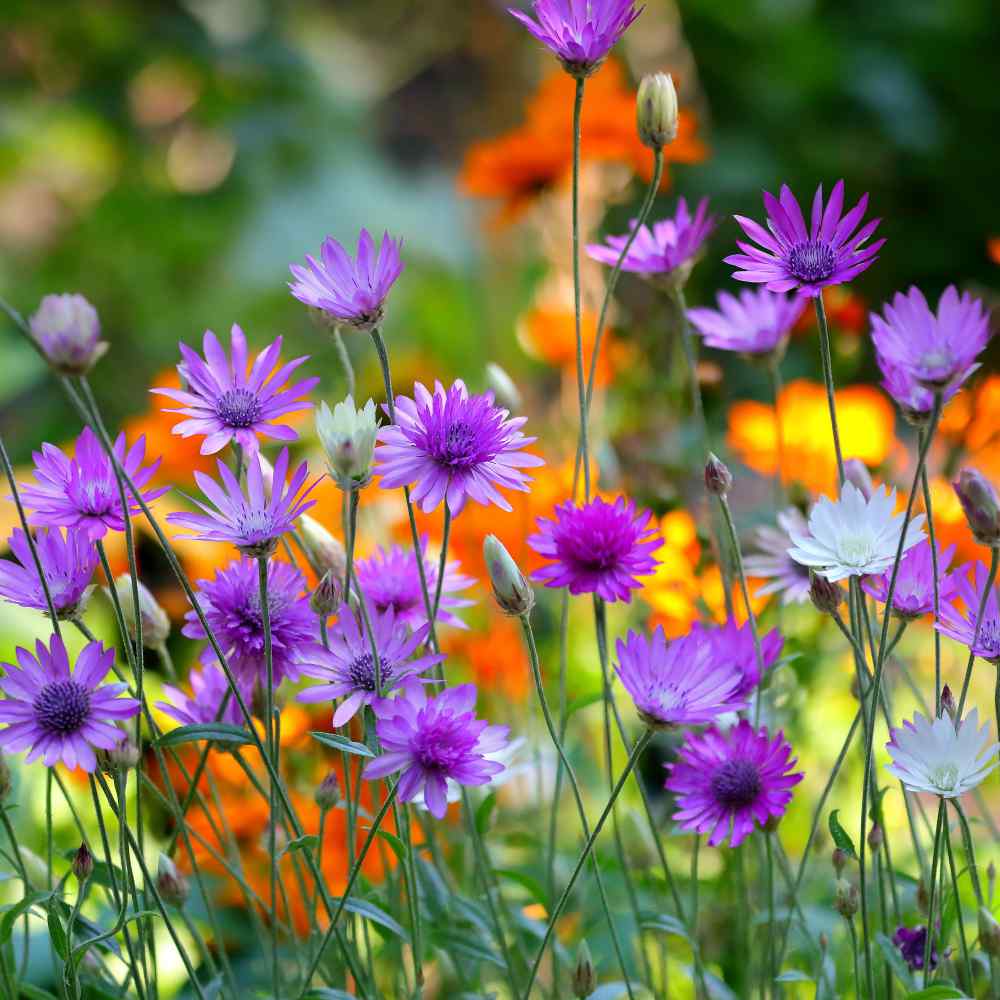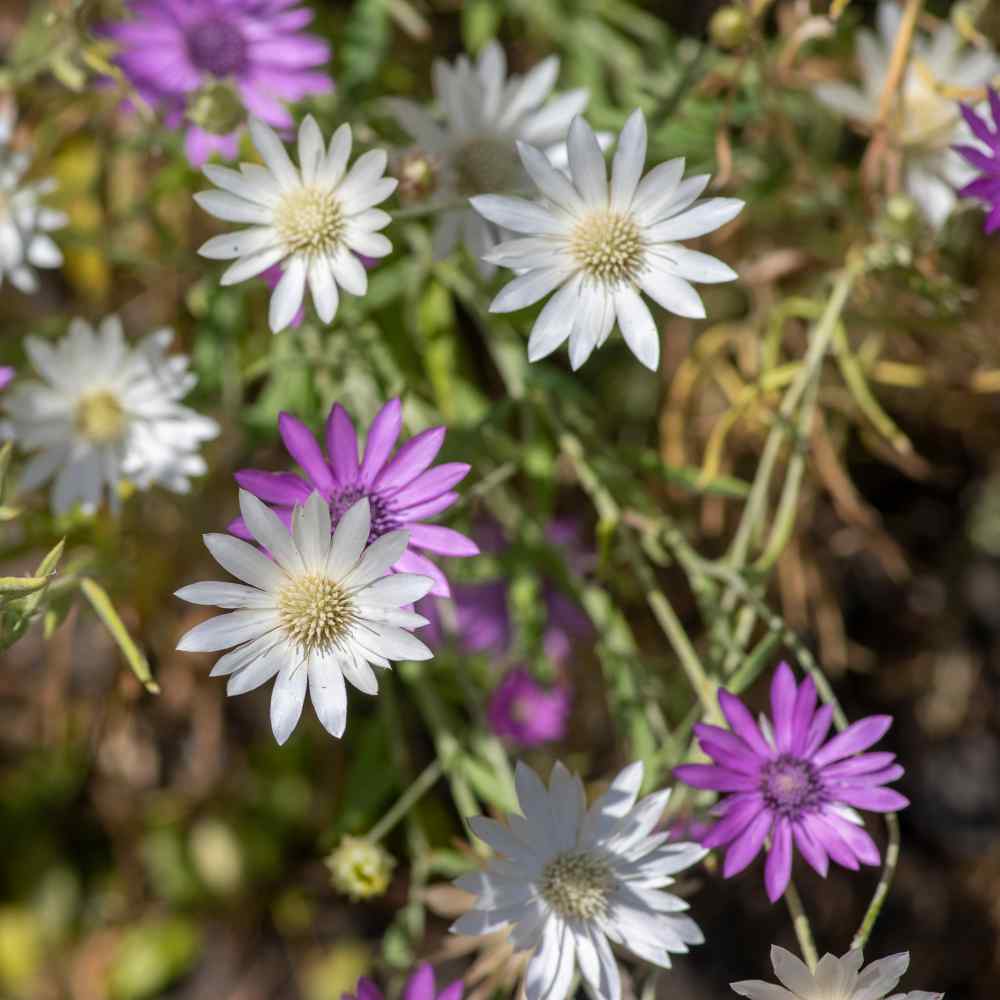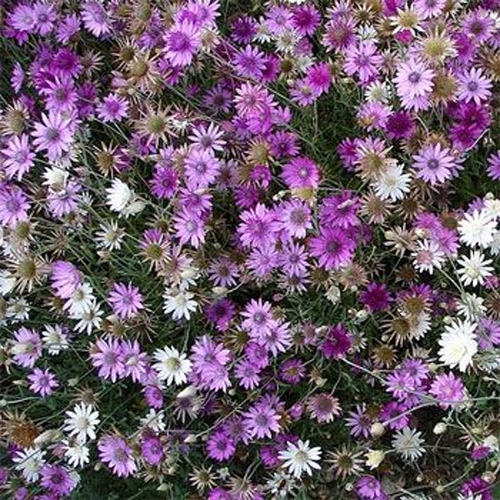 Immortelle Mix (Xeranthemum Annuum Double Mix) - If you enjoy cutting and preserving flowers, Xeranthemum Annuum seeds are a must for your garden. Often called Xeranthemum Everlasting Immortelle, these papery-textured, double daisy flowers are excellent for drying. Immortelle flowers are attractive, easily grown, and they are one of the most popular everlasting flowers available. Xeranthemum flowers are white, pink and violet and measure 1 1/2 inches across.
For the earliest blooms, start Xeranthemum seeds indoors in the late winter using small peat pots. For areas with a long growing season, Immortelle seeds can be sown directly outside in a prepared seedbed. Cover the Immortelle flower seed lightly with soil and keep moist. Once established, Immortelle is fairly drought tolerant. For drying, cut the flowers in the morning when the bloom is just beginning to open. Hang in bunches upside down in a well-ventilated room.