Season: Perennial
USDA Zones: 6 - 10
Height: 6 inches
Width: 12 inches
Foliage Color: Black
Flower Color: Lilac
Growth Rate: Slow
Fall Color: Black
Soil Requirement: Well drained soils, pH 5.6 - 6.5
Environment: Partial shade to full shade
Deer Resistant: Yes
Latin Name: Ophiopogon planiscapus Nigrescens
Temperature: 69F - If after 3 weeks no germination has occurred, place the container in a refrigerator (not freezer) at 40F for 3 - 4 weeks, then move the container back to the warmer temperature as indicated above. Germination can be erratic but usually takes between 30 and 150 days..
Average Germ Time: 30 - 180 days
Light Required: Yes
Depth: Cover with thin layer
Sowing Rate: 1 - 2 seeds per plant
Moisture: Keep seeds moist until germination
Plant Spacing: 9 - 12 inches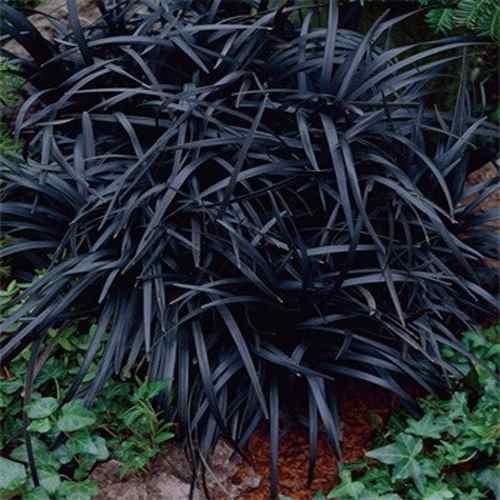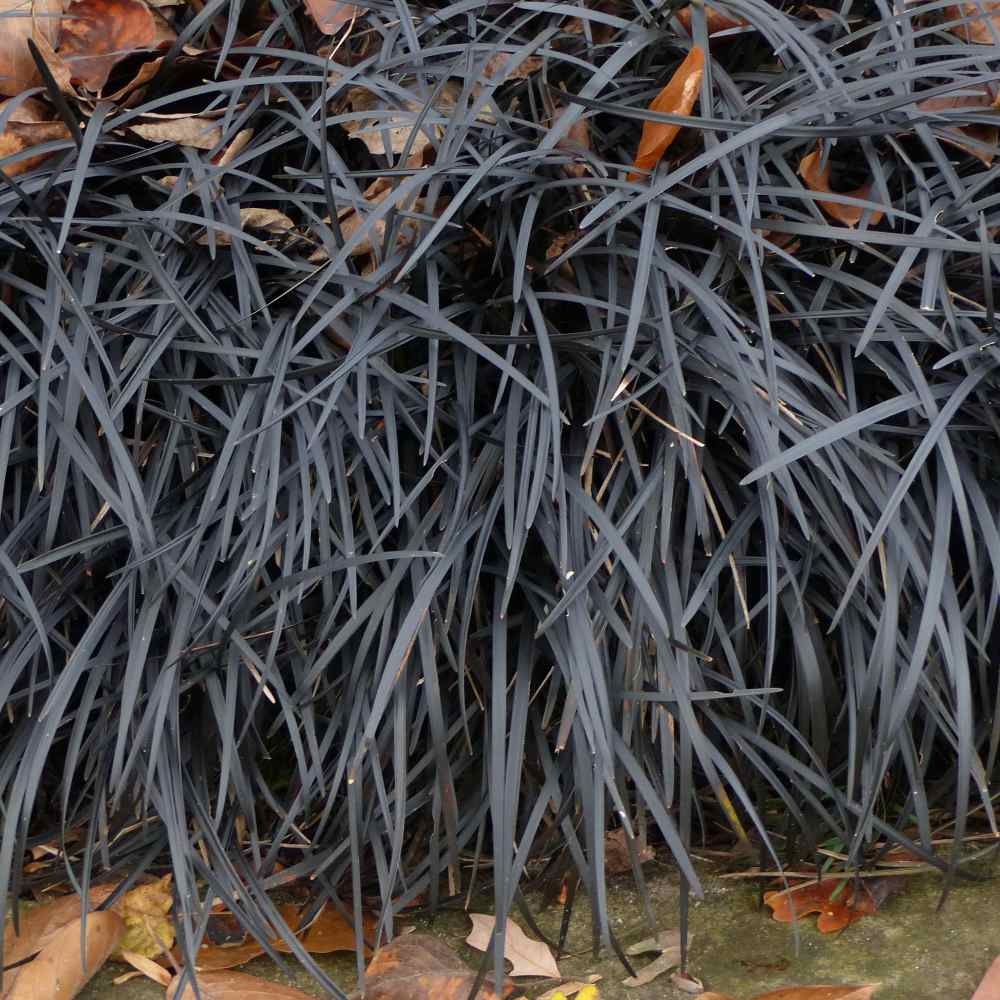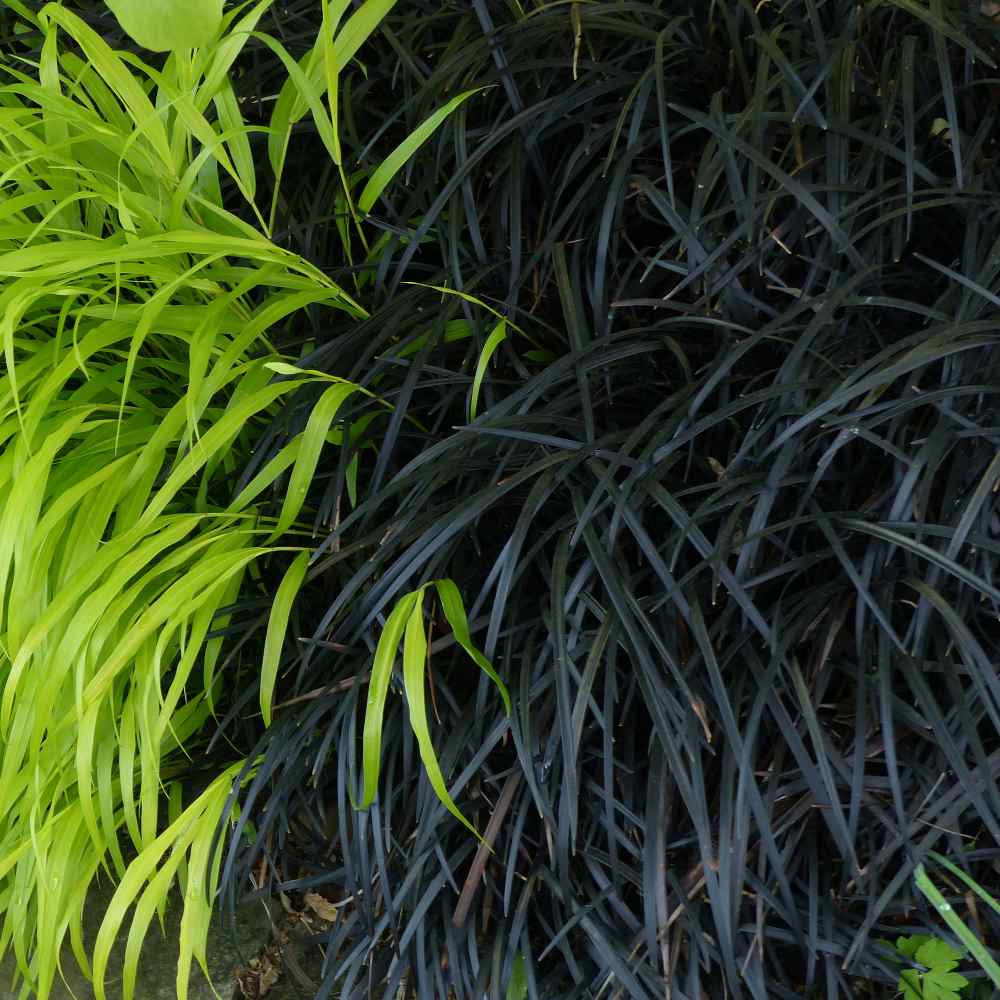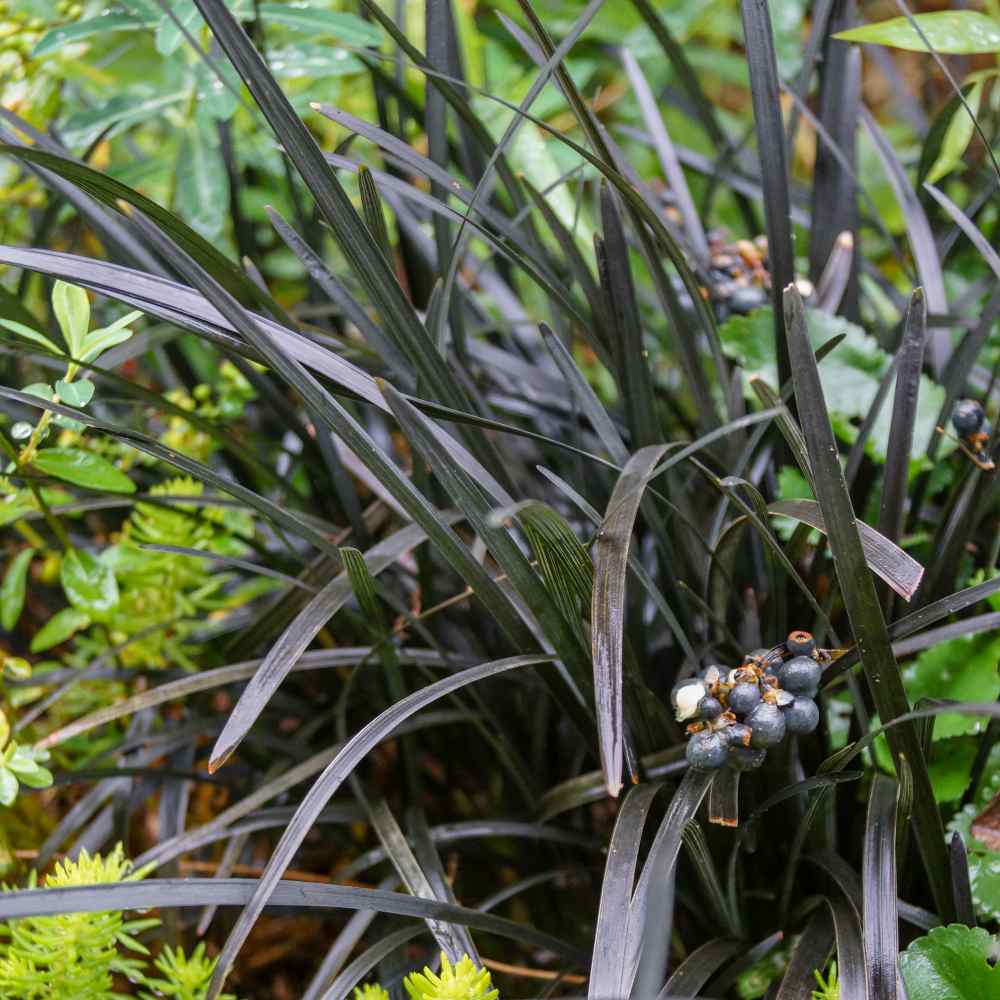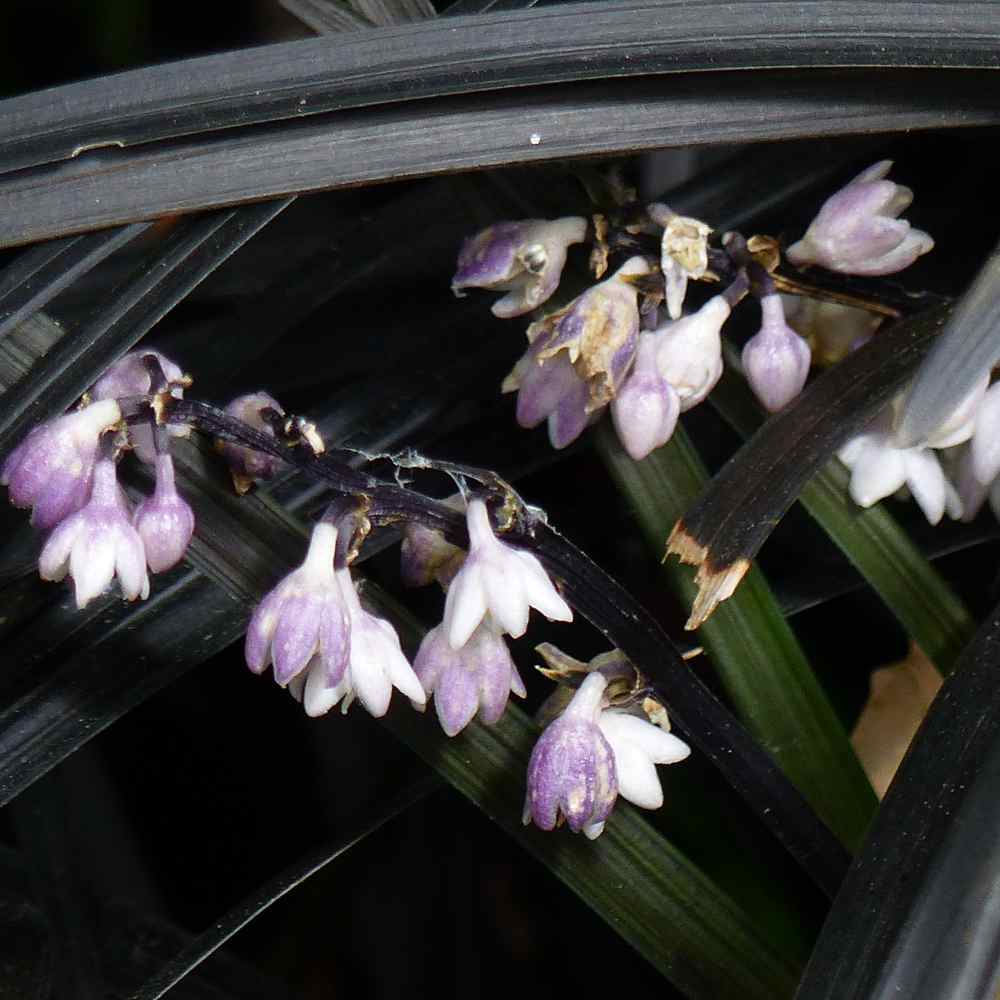 Black Mondo Grass (Ophiopogon planiscapus Nigrescens) - If you have shady areas, you'll want to start Black Monda Grass seeds for a unique and attractive grass. Ophiopogon planiscapus Mondo Grass is considered to be a dwarf ornamental grass as it only reaches about 6 inches in height. It is one of the few black leaved ornamental grasses in the world and is stunning when planted in mass or as an accent plant in the flower garden. Black Mondo Grass ground cover is very useful in partial to full shade where it will spread slowly and not be aggressive or invasive. This is a great ornamental for year round color and interest.
How To Grow Black Mondo Grass From Ornamental Grass Seeds: Start Mondo Grass seeds indoors in the early spring. Use small pots filled with seed starting mix. Place the ornamental grass seeds onto the soil and cover thinly with sand or soil and keep the seeds moist. Transplant outdoors once soil temperatures have warmed and frost danger has passed. Black Mondo Grass Care: Do not cut Black Mondo Grass back as you would other types of ornamental grasses as it will take a long time for it to recover. You should only cut out dead or ugly looking leaves. It will develop small lilac blooms in summer followed by shiny black berries that persist through the winter.