Bergenia Cordifolia Seeds
Groundcover Specifications
Season: Perennial
USDA Zones: 3 - 8
Height: 6 inches (foliage)
Width: 18 inches
Bloom Season: Late winter to mid spring
Bloom Color: Red
Growth Rate: Moderate
Environment: Partial shade
House Plant: Yes
Deer Resistant: Yes
Latin Name: Bergenia Cordifolia
Temperature: 72F or warmer
Average Germ Time: 21 - 42 days
Light Required: Yes
Depth: Do not cover the seed but press into the soil
Soil Type: Well-drained soils, pH 5.8 - 7.4
Sowing Rate: 4 seeds per cell
Moisture: Keep seeds moist until germination
Plant Spacing: 15 inches
Note: For detailed directions for indoor and outdoor planting, please Click Here
Care & Maintenance: Bergenia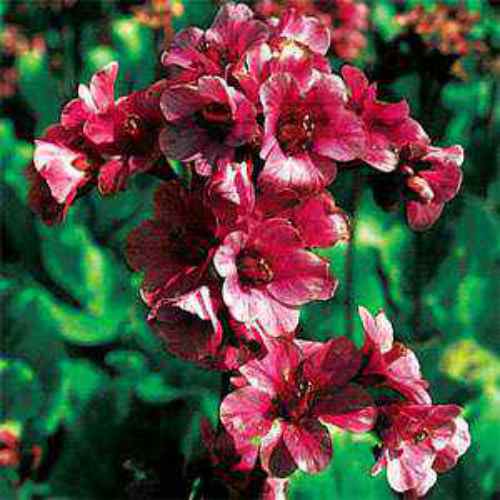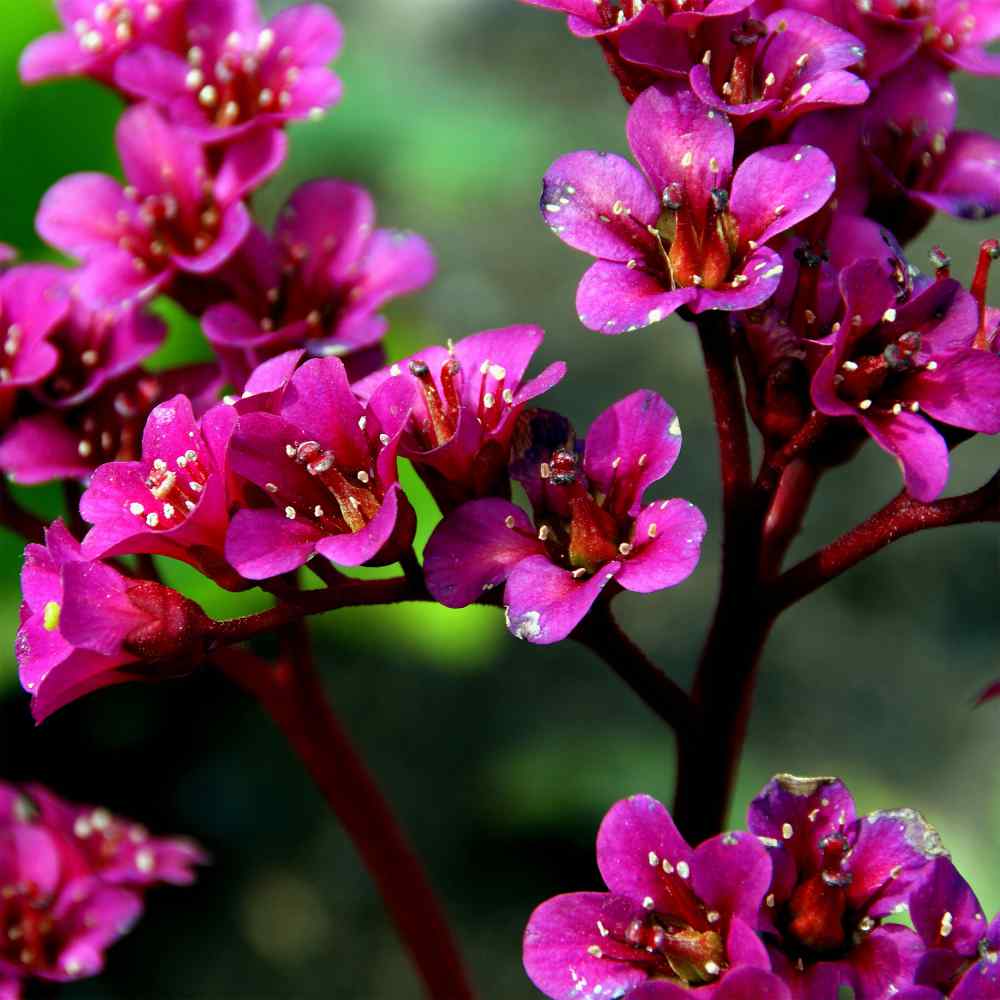 Bergenia (Bergenia Cordifolia) - Growing Bergenia seeds is a great way to start this ground cover! Bergenia plants are tough perennials that form a low, laterally spreading, herbaceous ground cover. The ground cover spreads by producing new plants from short underground stems. Bergenia is a type of Saxifraga which forms neat mounds of leathery, dark green foliage that grows just 6 inches high. The foliage has great year around appeal. The flowers are produced on strong stems, 12 - 18 inches high. On top of each stem is a graceful, nodding cluster of carmine red blooms. The blooms start in late winter and last through part of spring. Bergenia Cordifolia is attractive and very eye-catching!
Bergenia flowering groundcover plants have thick, leathery, shiny, evergreen leaves that are not only large, they are colored a very deep shade of green and are often used in floral arrangements. Bergenia perform happily in any well-drained, slightly acidic to slightly alkaline soil. They tolerate short periods of drought, yet perform best if the soil is kept moderately moist. Bergenia plants prefer partial shade in hotter climates.
Sow Bergenia ground cover seed indoors. Use starter trays and sterile starter mix. Press the Bergenia Cordifolia seeds into the starter mix but do not cover the seeds. Bergenia seed needs light to germinate. Keep the seeds moist until germination. Germination can be uneven. Moderate, but constant humidity is very important. Transplant the Bergenia plants into the garden 15 inches apart after all danger of frost has passed.