Season: Perennial
USDA Zones: 9 - 10
Height: 60 inches
Bloom Season: Early to mid summer
Bloom Color: Yellowish white
Environment: Full sun to partial shade
Soil Type: Well drained soil, nutrient rich
Deer Resistant: Yes
Latin Name: Amomum Subulatum
Temperature: 77 - 86F for 4 - 5 weeks, then 36F for 2 - 3 weeks
Average Germ Time: 42 - 80 days
Light Required: No
Depth: 1/4 - 1/2 inch
Sowing Rate: 2 - 3 seeds per plant
Moisture: Keep seeds moist until germination
Plant Spacing: 36 - 60 inches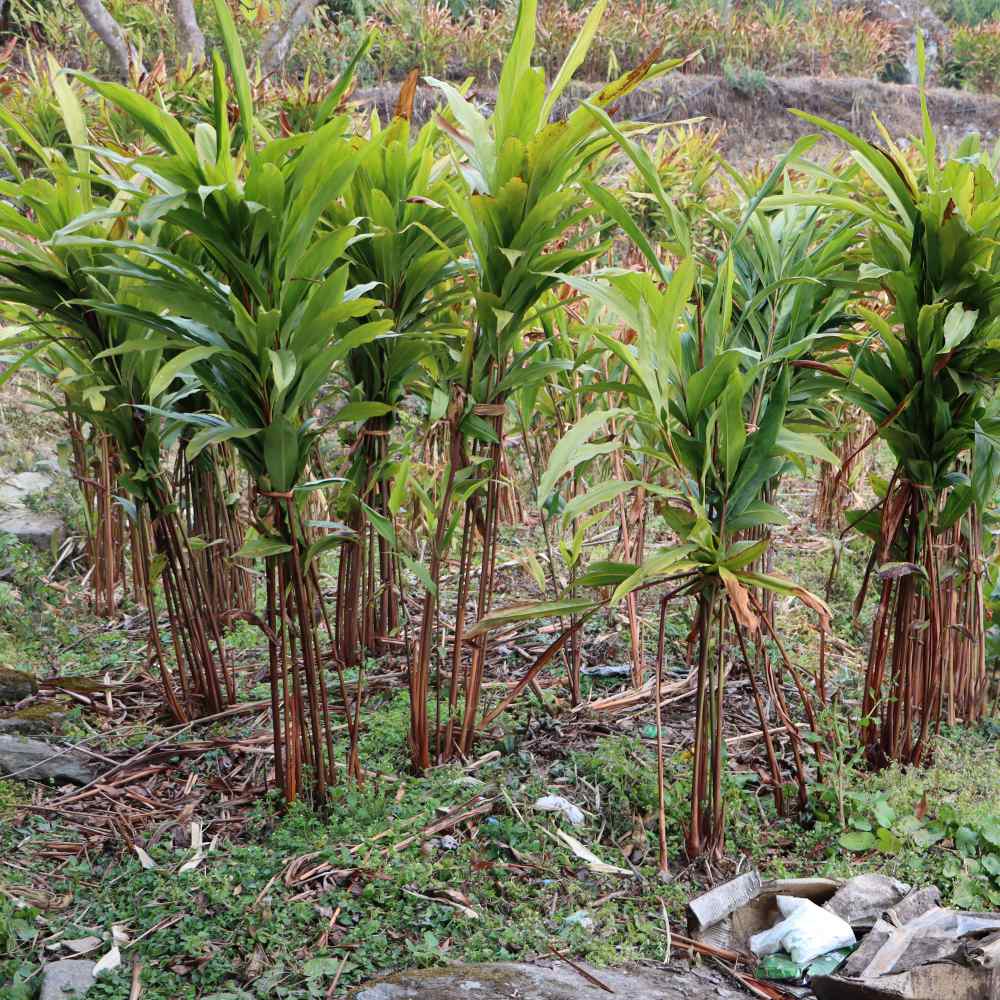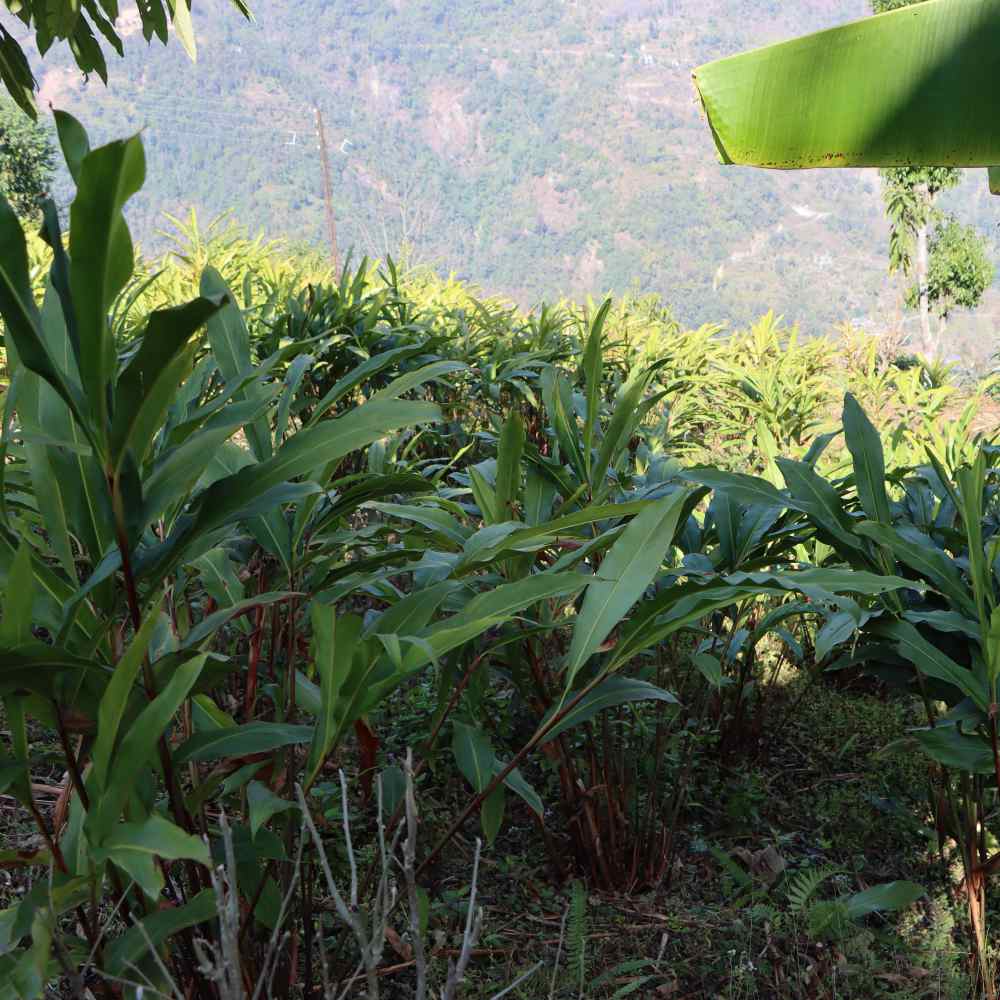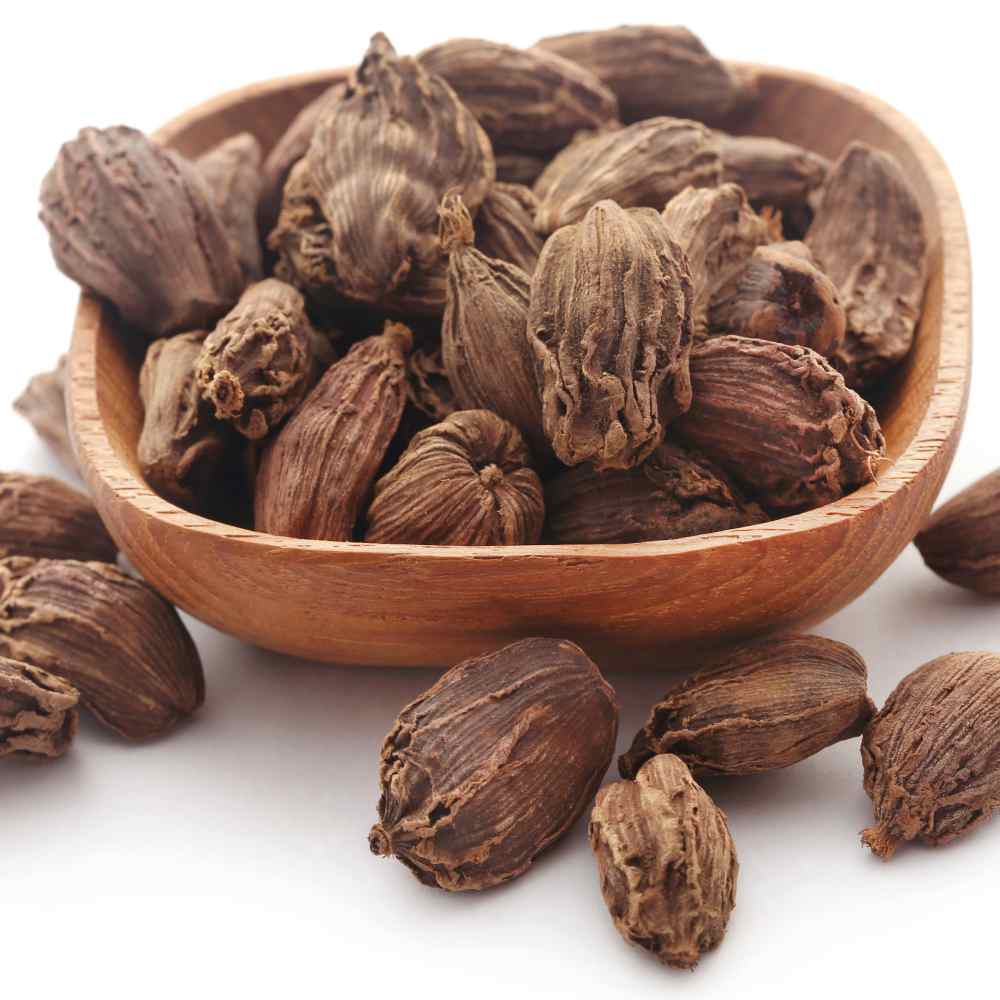 Black Cardamom (Amomum Subulatum) - Grow your own Cardmom seeds for this exotic spice! Black Cardamom comes from an herbaceous perennial that is native to India and Asia. It is a culinary herb that is used in Chinese, Vietnamese and Indian cooking. Vikings are said to have taken the spice to Scandinavia where it is used in baking breads and pastries still to this day. In the Arabic culture, Cardamom is used to flavor coffees and teas. The flavor of Black Cardamom is said to be a dark, smoky flavor with a taste of camphor and mint.
The Cardamom spice is found in the dried seedpods and seeds. The small, brown-black sticky seeds are contained in pods which are collected just before maturity. Keep the Cardamom seed in its seedpods as husked seed and ground seed loses its flavor quickly. Always store it in an airtight container.
Black Cardamom herb was used in Chinese medicine as a medicinal herb. It was said to treat stomach ailments and malaria. Cardamom is rich in vitamins and minerals. The essential oil is used as an antiseptic and local anesthetic.
How To Grow Cardamom Seeds: Start the Cardamom seeds indoors in the winter. These herb seeds can be slow to germinate. Amomum subulatum is a clumping evergreen plant. It flowers from late spring through mid-summer. In the wild it is found growing under the shade of trees and in areas where there is plenty of moisture. Protect Cardamom herb plants from cold temperatures and freezing.