Season: Perennial
USDA Zones: 8 - 11
Height: 24 - 36 inches
Bloom Season: Late summer to early fall
Bloom Color: Yellow
Environment: Full sun
Soil Type: Sandy, well-drained soil
Deer Resistant: Yes
Latin Name: Tagetes Lucida
Temperature: 74F
Average Germ Time: 7 - 10 days
Light Required: Yes
Depth: 1/8 inch
Sowing Rate: 5 - 10 seeds per plant
Moisture: Keep seeds moist until germination
Plant Spacing: 12 - 15 inches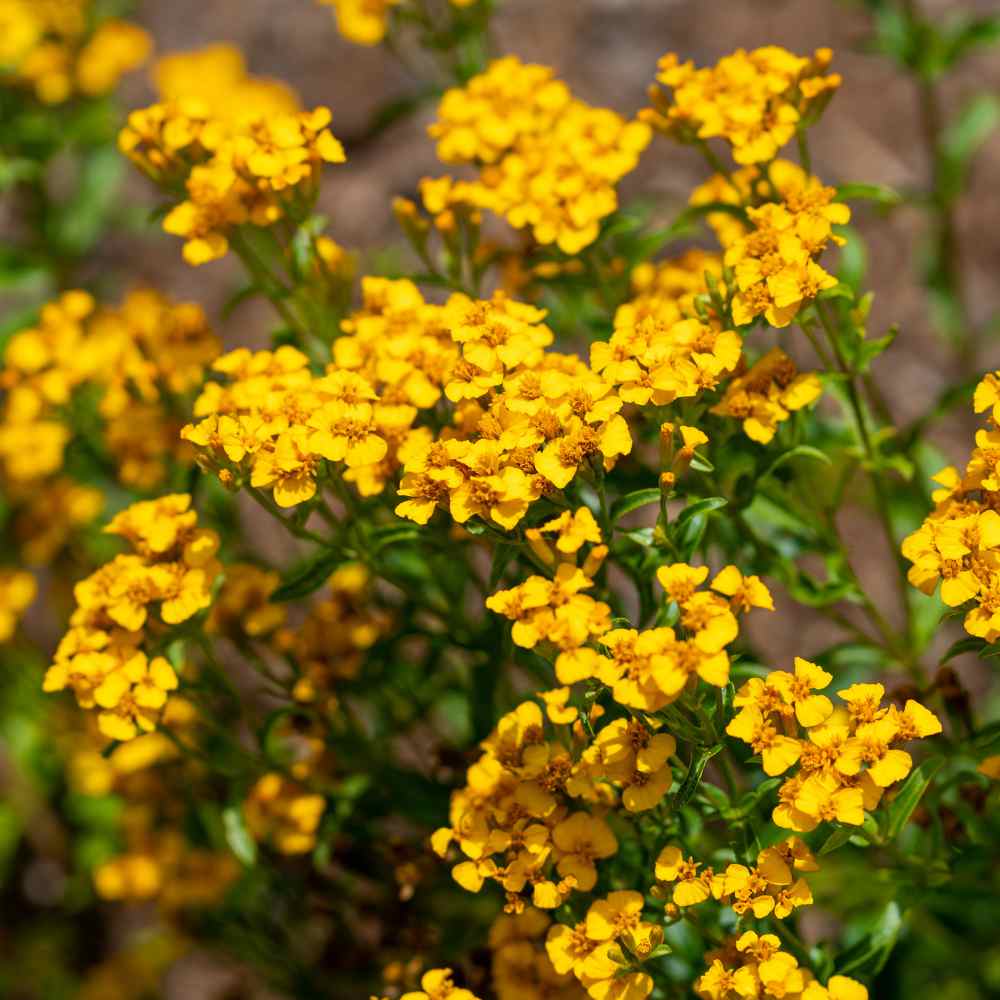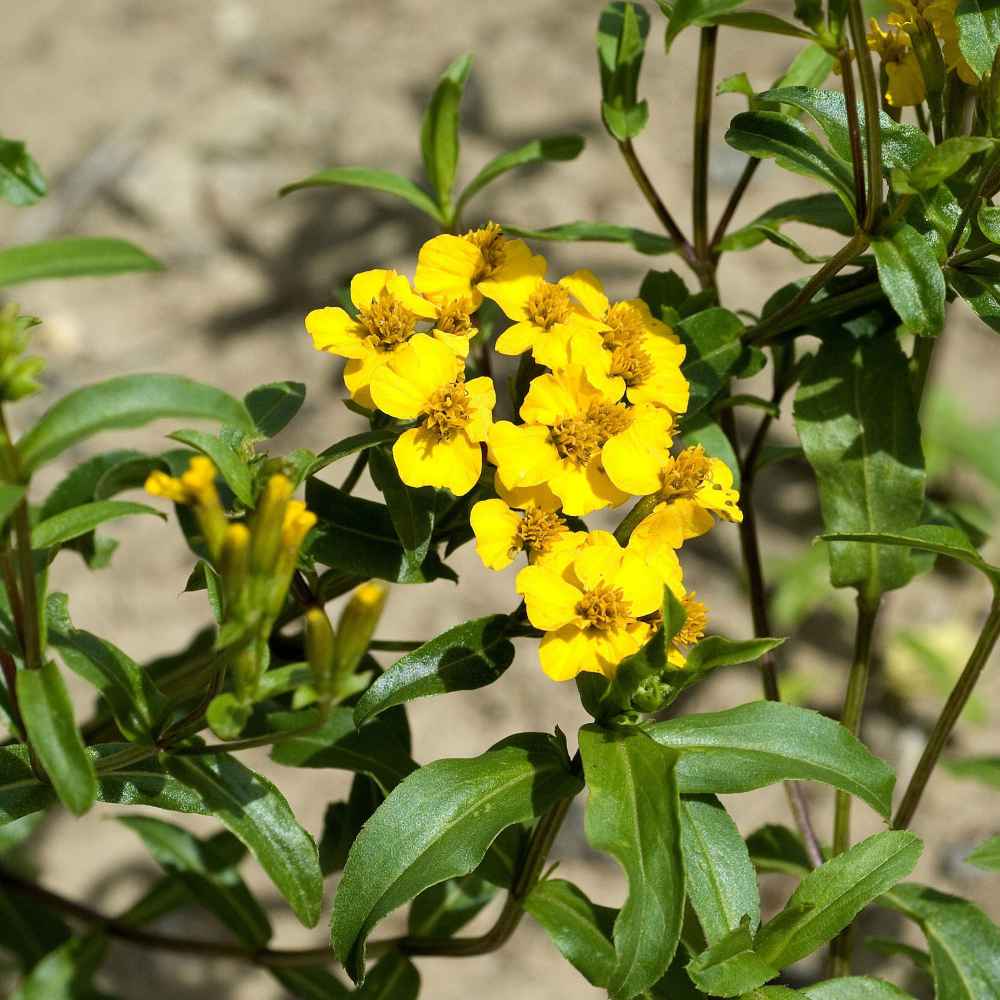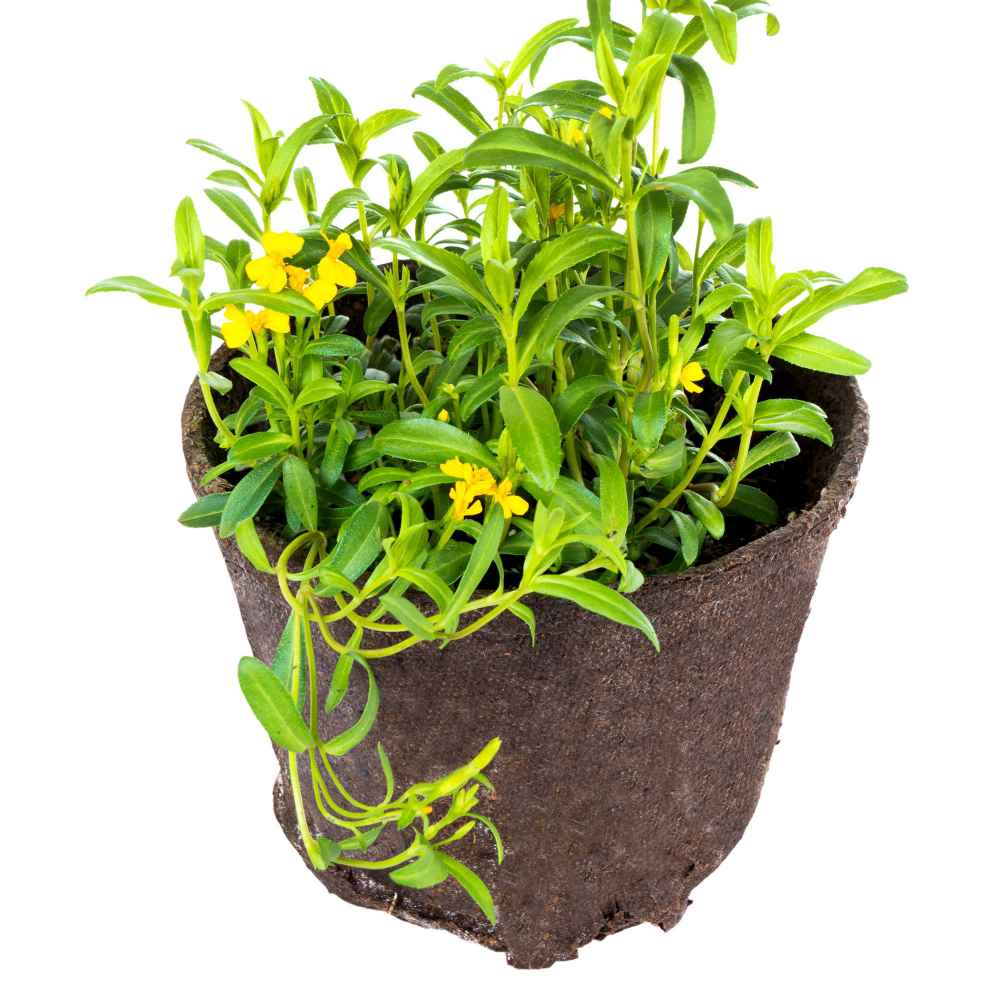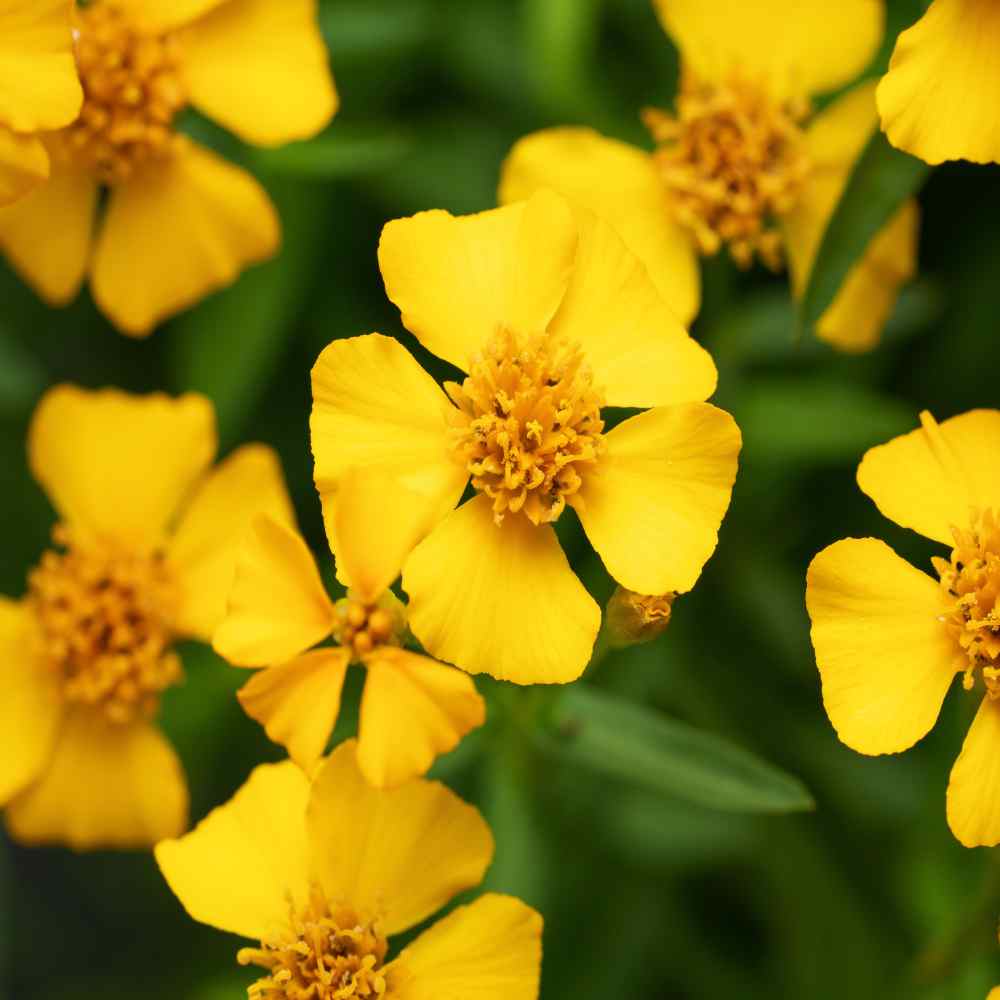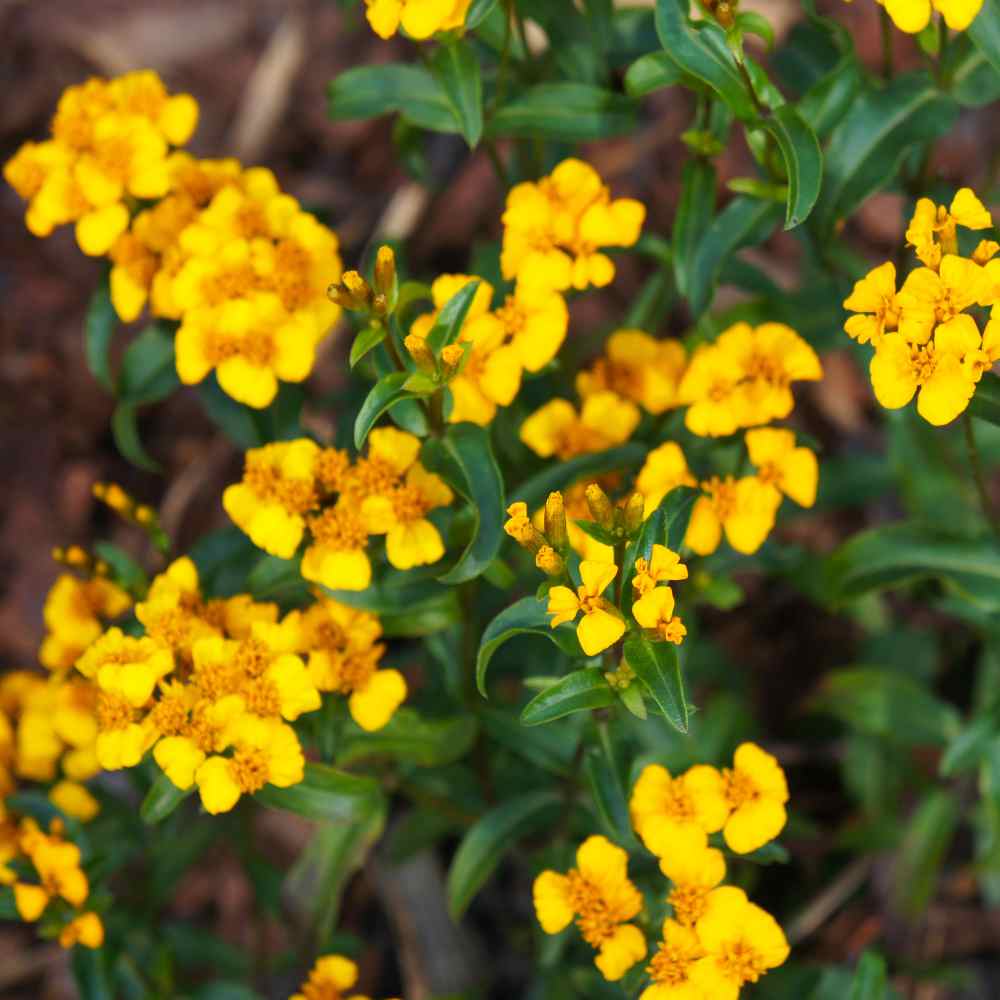 Mexican Mint (Tagetes Lucida) - Growing Mexican Mint seeds is very rewarding! In the herb garden, it is highly ornamental with a profusion of small yellow flowers that bloom in late summer. As a kitchen herb, it has a scent of tarragon and a licorice-anise flavor that is a great seasoning for fish or chicken and the leaves are nice in tossed green salads. Mexican Mint also is called Mexican Mint Marigold because it is related to the familiar bedding plants, marigolds. Other names for it are Mexican Tarragon, Winter Tarragon, Sweet Mace, and Spanish Tarragon. The herb plant thrives it hot humid climates where French tarragon does not perform well. The Sweet Mace herb can be substituted for French tarragon in equal portions. This culinary herb can be used in vinegars, oils, soups and stews.
The Winter Tarragon herb leaves can be harvested throughout the growing season for using fresh. For drying, harvest long stems before frost when they have the golden-yellow flowers on their tips. Dry bunches for later use. The flowers can be dried as well and give long-lasting color to dried floral arrangements. The dried leaves keep their flavor well if kept in air-tight containers and out of direct sunlight and heat.
How To Grow Mexican Mint Marigold: Mexican Mint seeds are fairly easy to establish. It is recommended to start the herb seeds indoors 6 to 8 weeks before the last expected frost date. This herb plant prefers full sun and well-draining soil, even sandy soils. In colder zones, grow Mexican Mint herb plants as annuals.