Season: Annual
USDA Zones: 3 - 9
Height: 12 - 24 inches
Bloom Season: Spring
Bloom Color: Pink
Environment: Full sun
Soil Type: Moist, well-drained, pH of 6.0 - 6.7
Temperature: 65 - 75F
Average Germ Time: 7 - 14 days
Light Required: No
Depth: 1/4 inch
Sowing Rate: 1 seed per inch
Moisture: Keep moist until germination
Plant Spacing: Rows 15 inches a part; thin seedlings 8 - 12 inches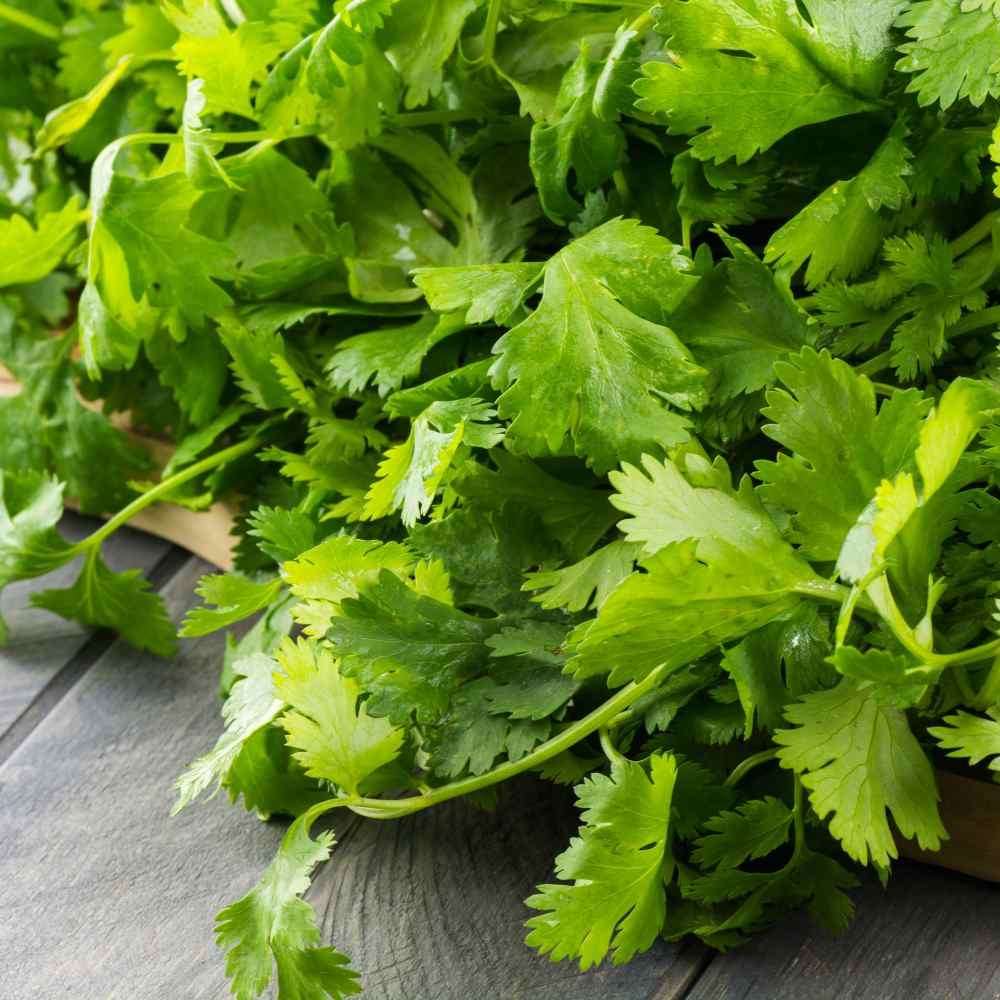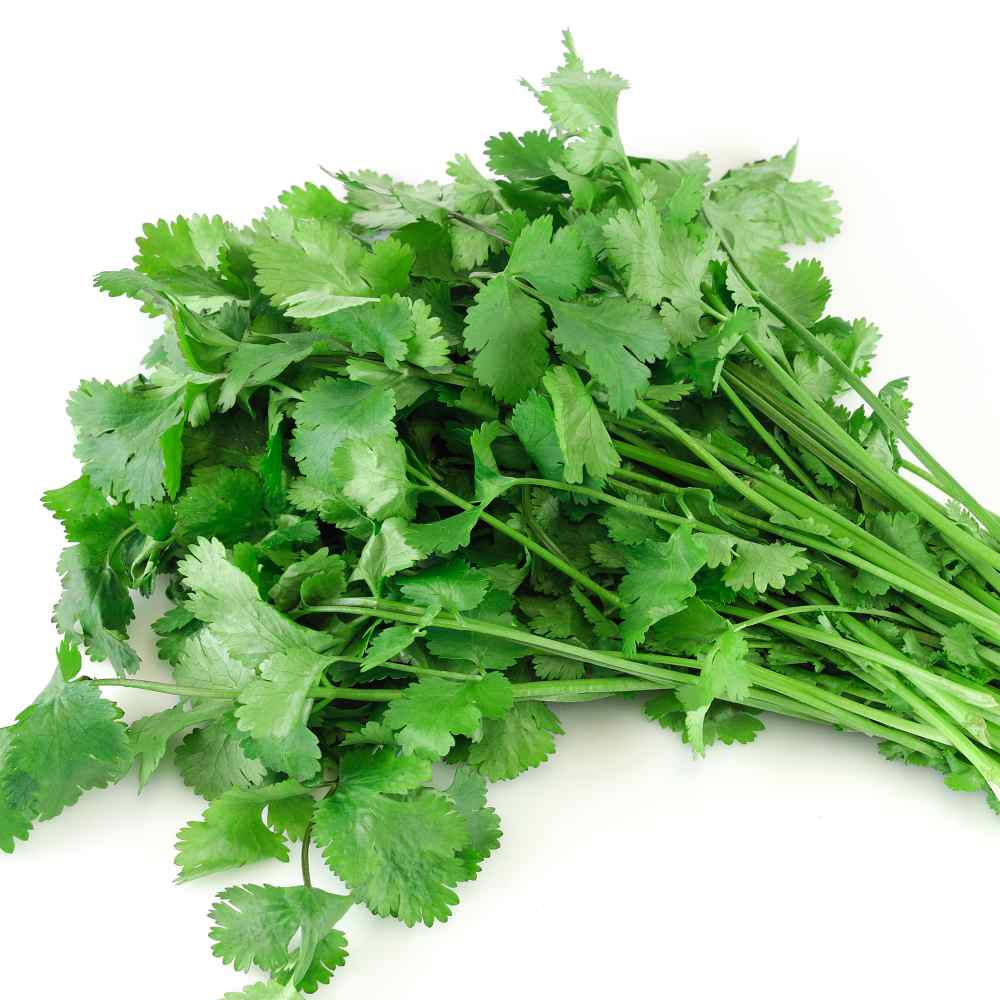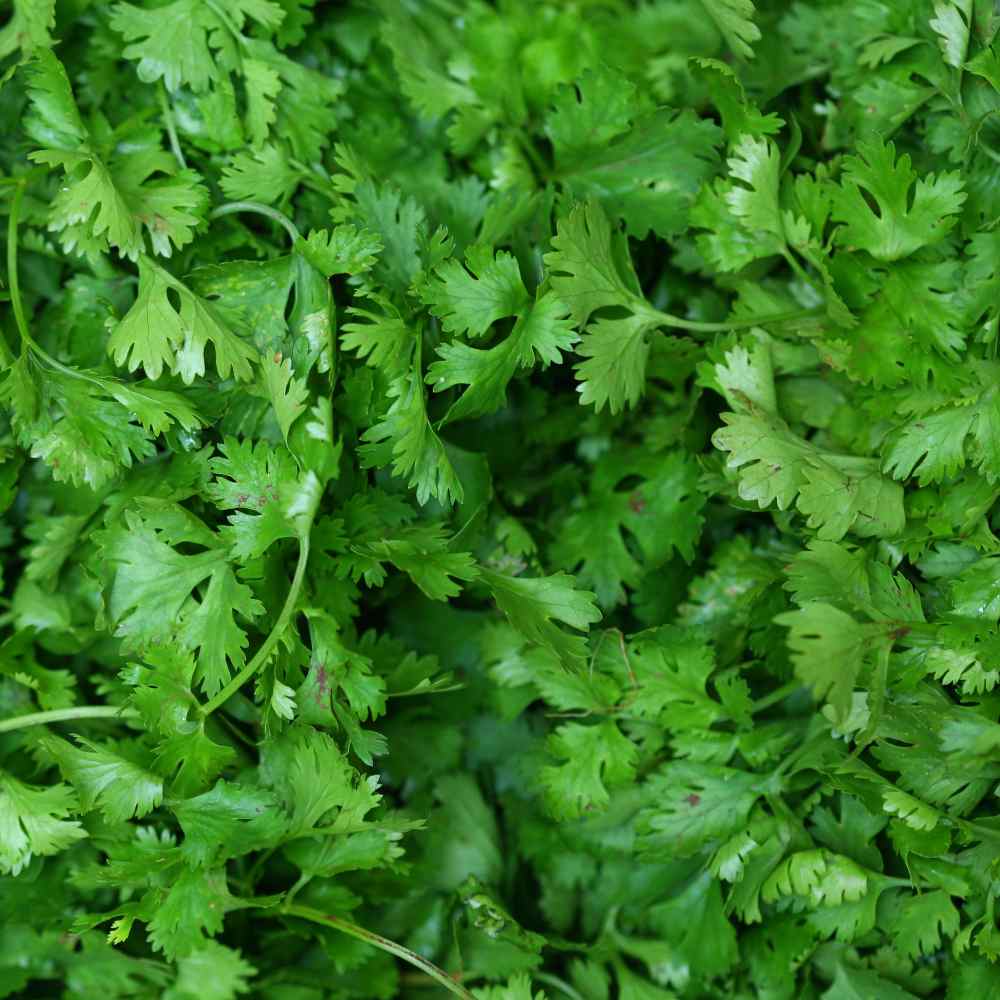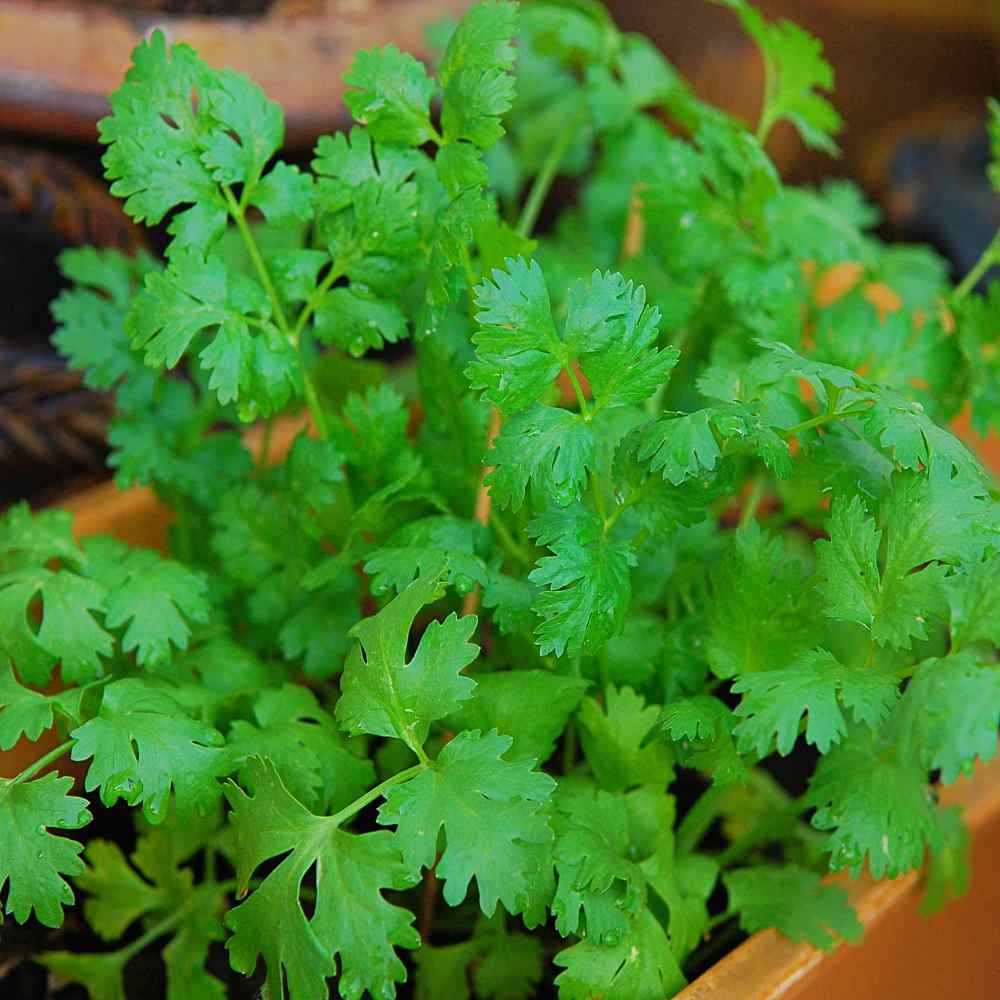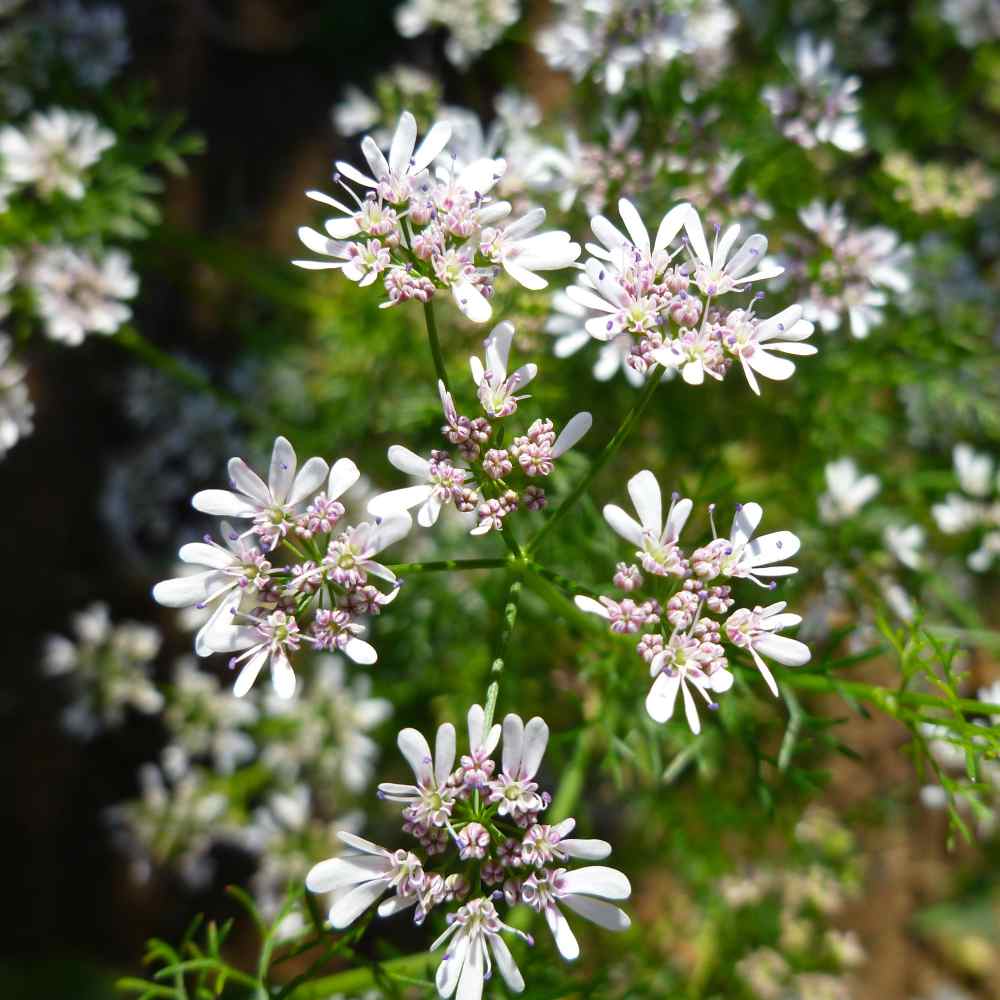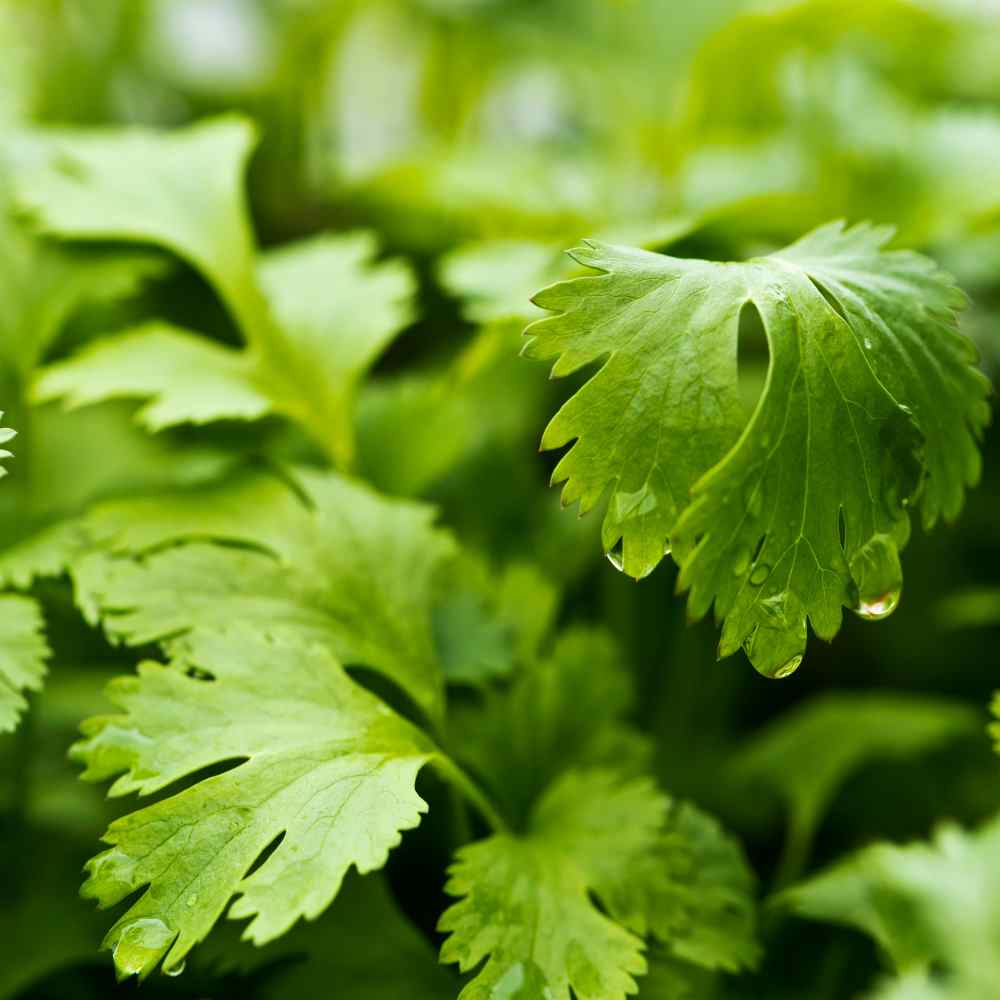 Cilantro (Coriandrum Sativum Santo) - Grow Cilantro seeds for this annual herb with an unmistakable strong scent and taste that has become the staple ingredient in salsa and other Mexican dishes. A member of the carrot family, Coriandrum Sativum Cilantro, grows easily from herb seeds, and it produces a flat, parsley-like leaf, and round herb seeds. Both the seeds (Coriander) and the leaves (Cilantro) are aromatic and flavorful being used in numerous foods around the globe. Cilantro Santo is a steady grower, giving lots of leaves to harvest for Cilantro. It blossoms in summer with tiny white to pale pink flower clusters. Bees, butterflies and birds are attracted to the flowers.
To harvest Cilantro, snip the leaves for fresh use when the plant is 6 inches tall or more. Snip off just the top 2 - 3 inches of the plant to ensure continuous growth. Slow to bolt Cilantro allows a longer harvest of the leaves before the plant flowers. Two - three weeks after flowering, the plant sets small round, ribbed, beige-colored seeds in late summer. To harvest Coriander seeds, wait 2 - 3 weeks for seeds to dry. Before seed begins to fall, cut stems 8 inches long, bundle stems together with rubber bands, place a bag over the bundle, and hang up-side-down, allowing the dried seeds to fall into the bag.
How To Grow Cilantro From Herb Seeds: Directly sow Cilantro seeds outdoors when frost season has passed. Cilantro herb seeds is not fussy about soil, but it does need full sun and regular moisture. Sow small rows at 2 - 3 week intervals for an extended harvest all season long.
Approximate Seeds Per Ounce: 2,000