Season: Annual
USDA Zones: 3 - 11
Height: 24 inches
Foliage Color: Green and white
Growth Rate: Fast
Soil Requirement: Loam to clay type soils, broad pH range
Environment: Full sun to partial shade
Deer Resistant: Yes
House Plant: Yes
Latin Name: Hordeum vulgare
Temperature: 65 - 75F
Average Germ Time: 7 - 14 days
Light Required: Yes
Depth: Surface sow seed and lightly cover no more than 1/8th inch
Sowing Rate: Use approximately 100 seeds per 4 inch pot
Moisture: Keep seeds moist until germination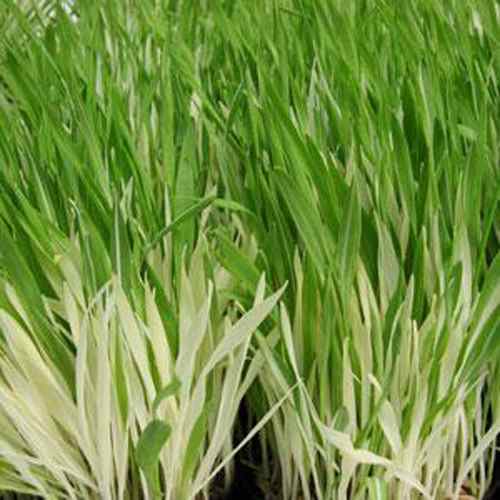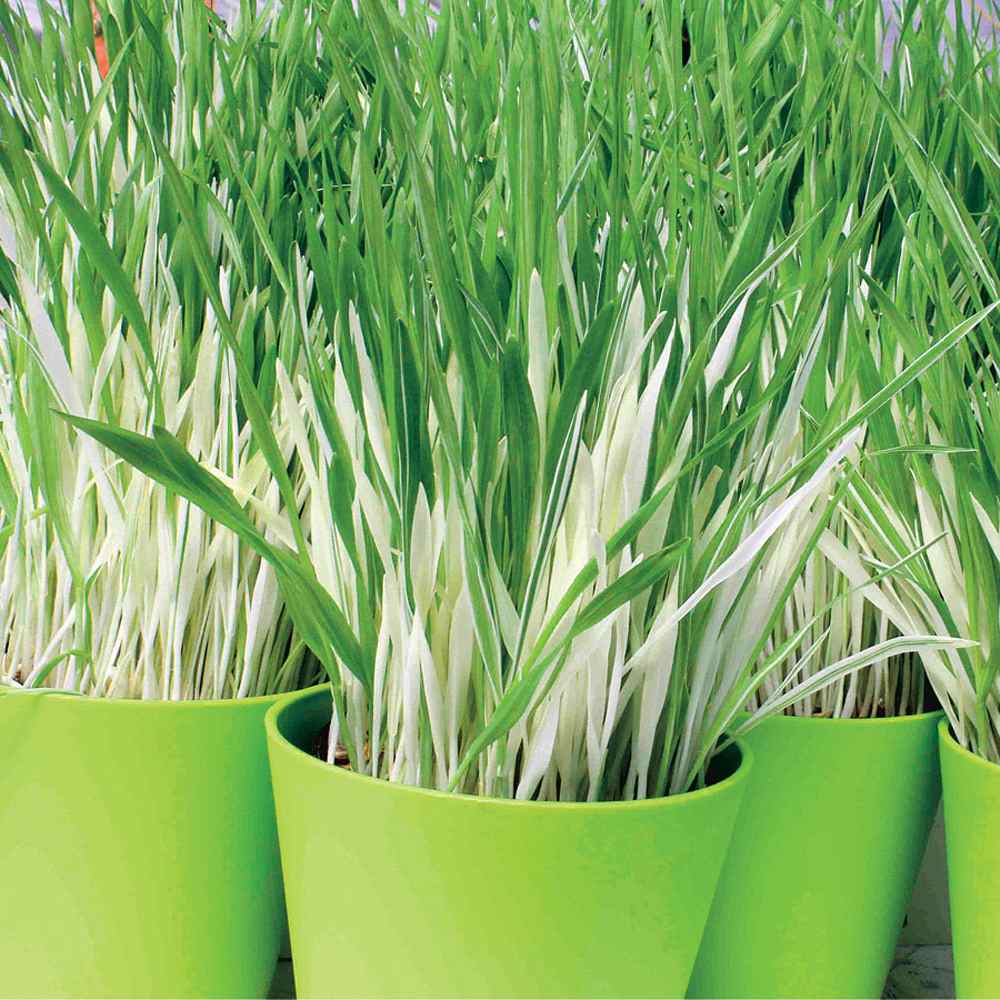 Cat Grass Variegated (Hordeum Vulgare Variegate) - Whether you are growing Cat Grass seeds for your feline friends or as ornamental grass, you can not go wrong! Variegated Cat Grass is lovely with bright white and green foliage, and it is lovely as a seasonal accent plant growing with other annuals in containers and borders. Cat Grass has never been as popular as it is now, and you can easily start Cat Grass seeds and satisfy your cat's craving for grasses.
Hordeum vulgare seed is actually a cereal grain, barley. It provides vitamins and fiber for cats, and it is also edible for people and can be used like wheat grass either freshly juiced or dried into powder.
How To Grow Cat Grass: If you are providing the Cat Grass for your cats, use shallow containers filled with potting soil, and lightly broadcast the Cat Grass seeds across the top. Cover the ornamental grass seeds with soil and keep it moist. It can be grown indoors in a sunny window. For use as an ornamental grass, start the Cat Grass seeds in pots. The grass can be transplanted into annual color pots and will reach nearly 24 inches in height.