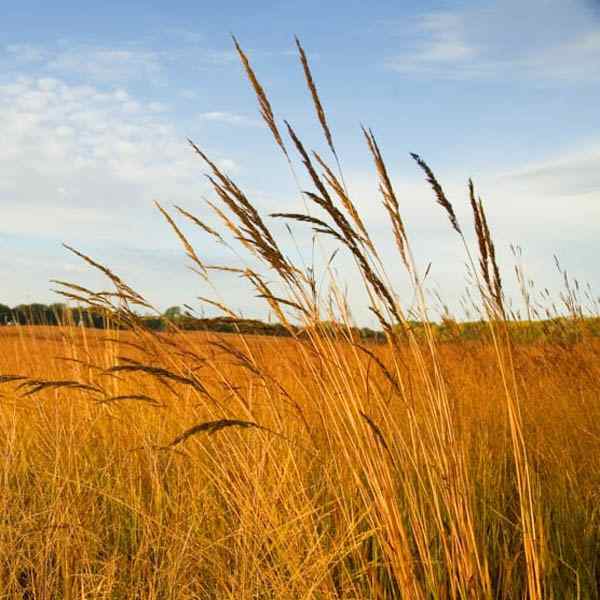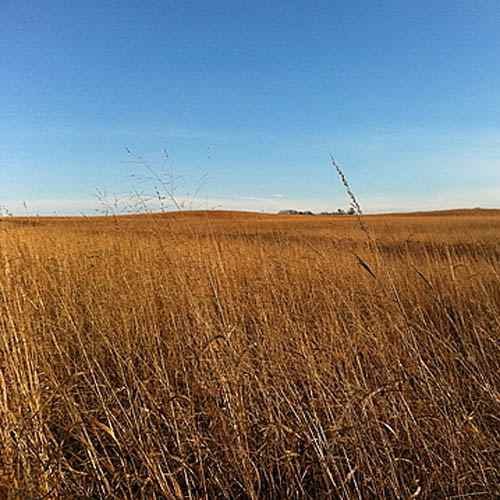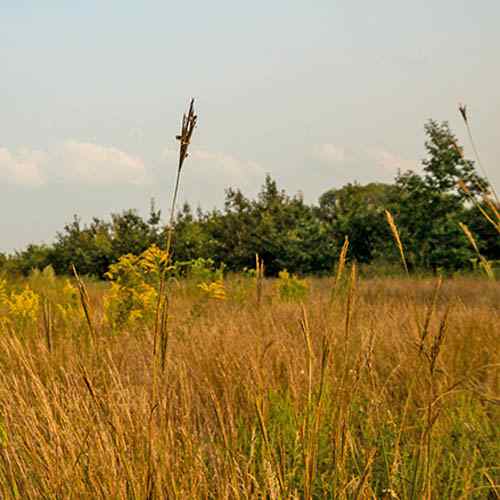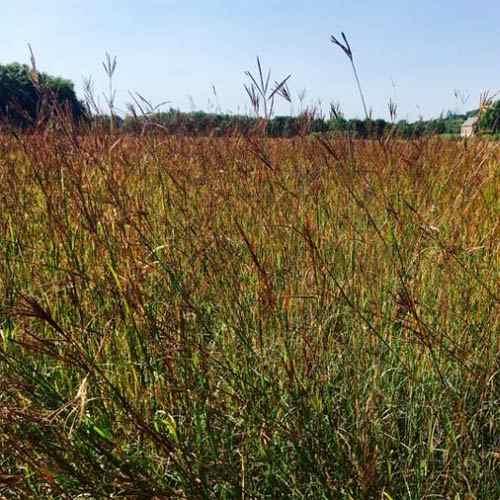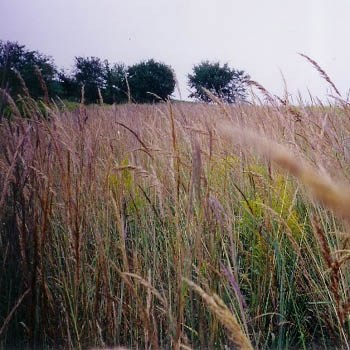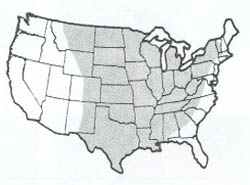 Little Bluestem, Big Bluestem, Indiangrass, and Switchgrass are the legendary grasses of the Tall Grass Prairie. These species are the backbone of the prairiegrass ecosystem that once covered most of the central plains of North America. These native grasses are all excellent forage producers that make your grass selection "natural" which will require less fertilizer and other outputs. They are well adapted to both upland and lowland sites. You can not go wrong with these native grass staples which are heat and drought tolerant and will provide permanent cover and forage production.
This mixture contains:
Little Bluestem - Schizachyrium scoparium
Big Bluestem - Andropogon gerardii
Indiangrass - Sorghastrum nutans
Switchgrass - Panicum virgatum
Seeding Rate
1/2 lbs/1,000 square feet
6 lbs./acre when planting with wildflowers
12 lbs./acre grass mix only
Planting
Planting times: late spring to early summer, with wildflowers; late spring to mid summer, grass mix only.
Planting range: can be planted in the central and midwestern U.S., Texas, Louisiana, Mississippi, Alabama, northern Georgia, western North and South Carolina, western Virginia, Pennsylvania, New York, southern New Hampshire and western Massachusetts. For elevations below 6,000 feet, moderate to moist soils.