Groundcover Specifications
Season: Perennial
USDA Zones: 4 - 10
Height: 20 inches
Width: 20 inches
Bloom Season: Summer through frost
Bloom Color: Pink
Growth Rate: Aggressive
Environment: Full sun to partial shade
Deer Resistant: No
Latin Name: Coronilla varia
Temperature: 68F
Average Germ Time: 21 - 35 days
Light Required: No
Depth: 1/4 inch
Soil Type: Well drained soil with pH 5.5 or greater
Sowing Rate: 1 lb per 1,000 square feet
Moisture: Keep seeds continually moist until germination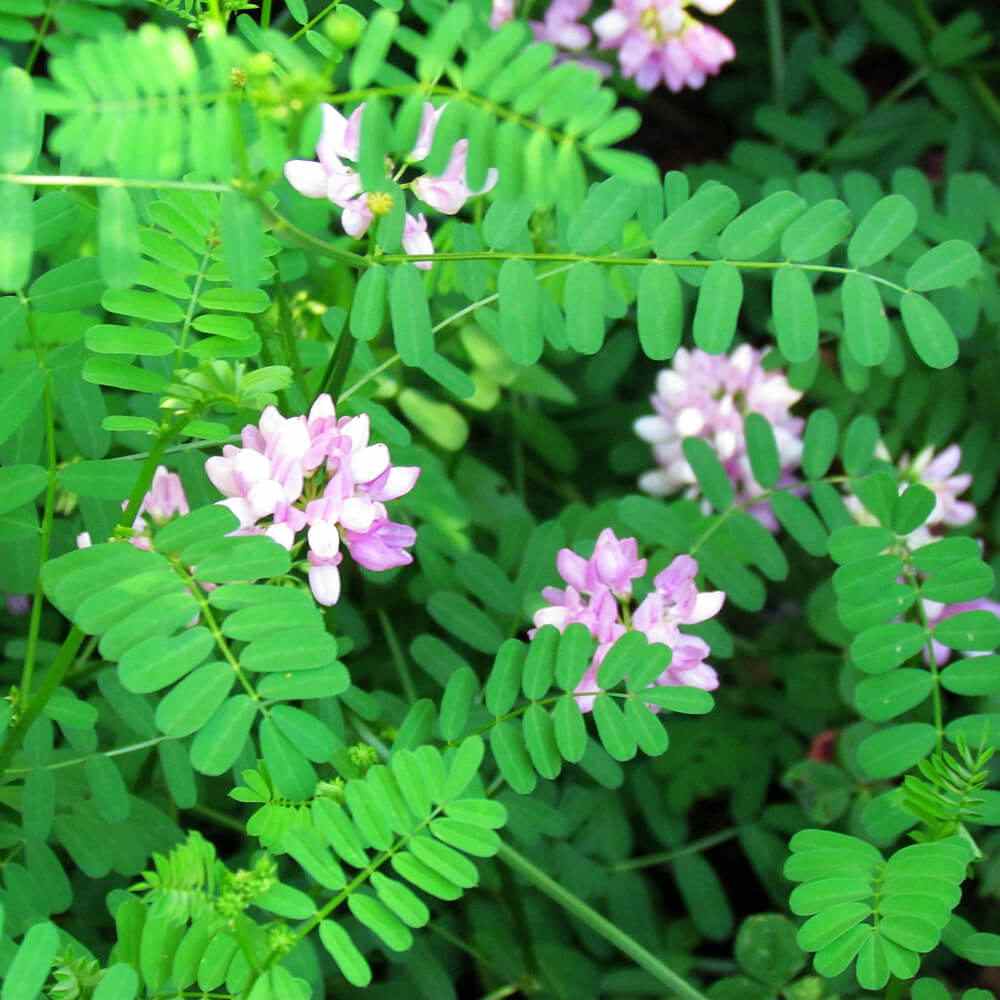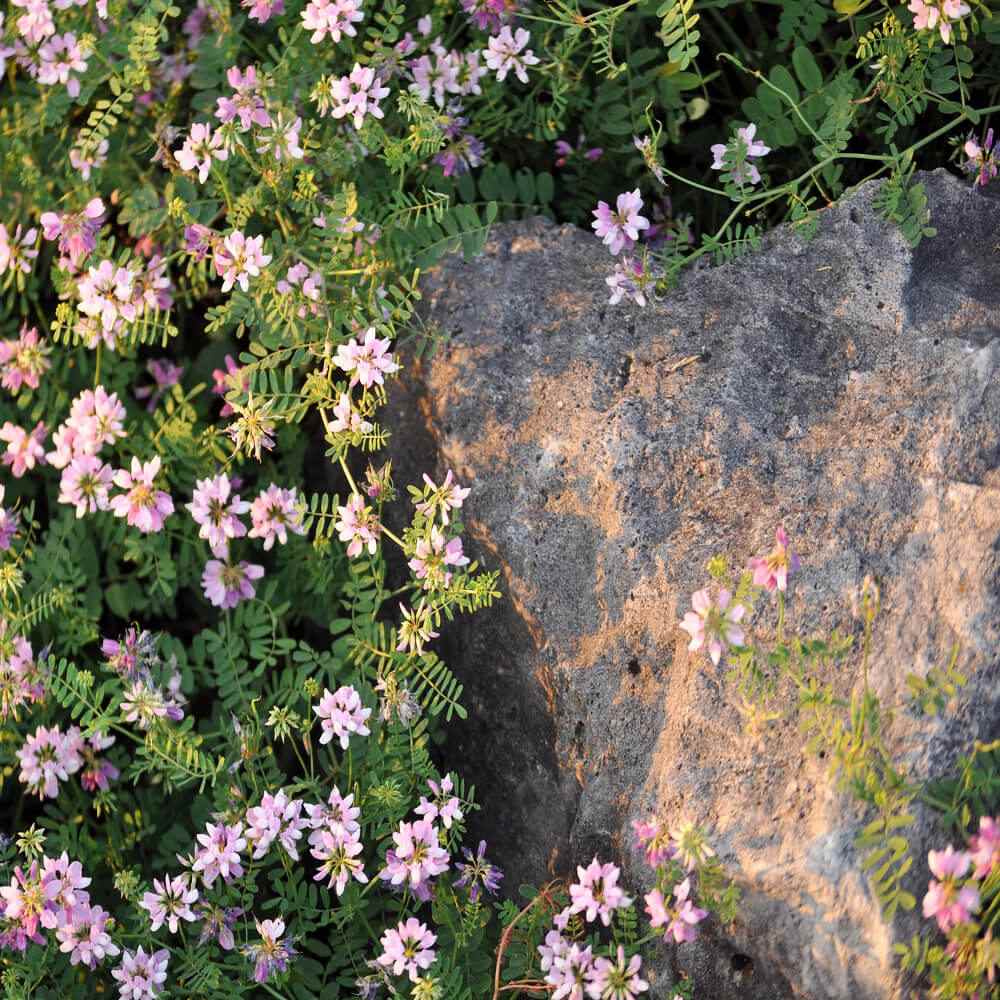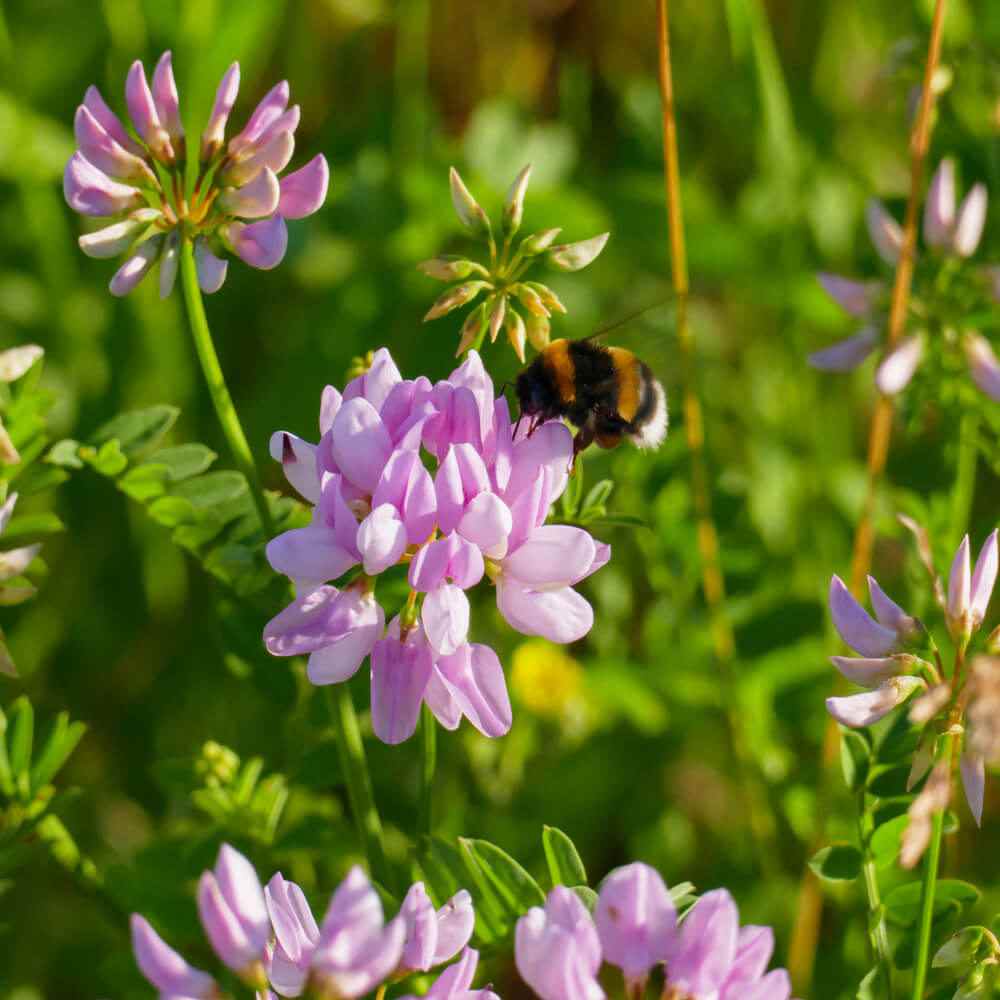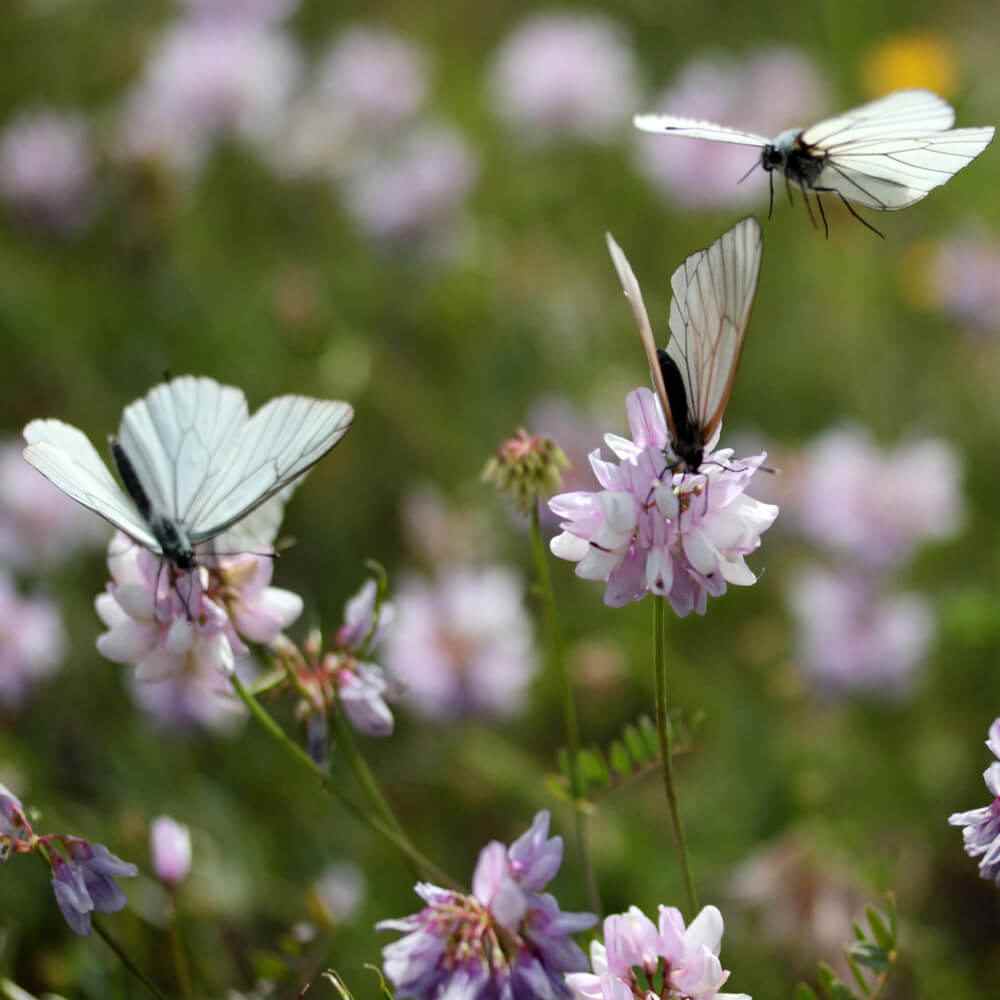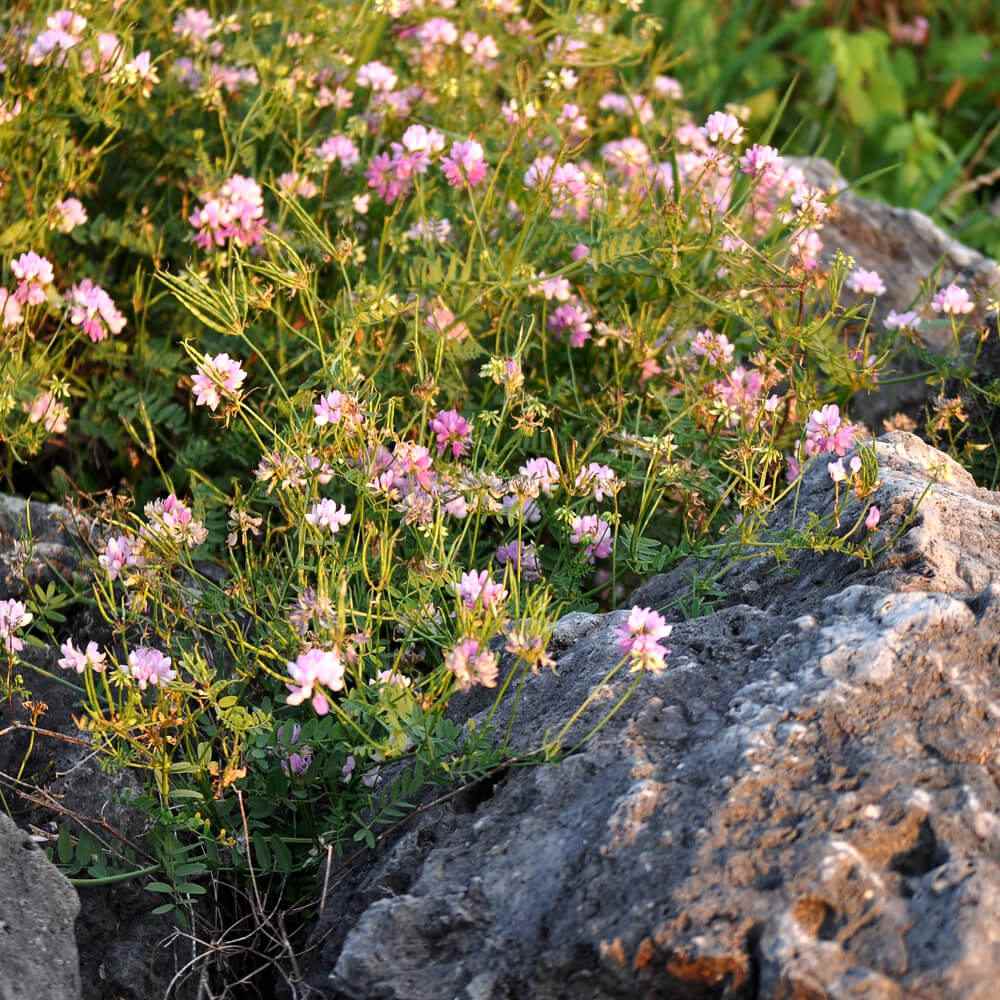 Crown Vetch (Coronilla varia) - An extremely fast and aggressive plant, Crown vetch produces a quick ground cover for erosion control with white to pink flowers. This legume should be planted for erosion control in certain hard-to-reach areas such as steep, dry, rocky slopes and low fertility soils. It is best not to grow it in places where there are other plants established as it will crowd them out.
It has moderate shade tolerance, but high drought tolerance. Crown vetch is one of the easiest, fastest, economical and beautiful ways to cover bare ground. You will often see it blooming along the side or center divider of highways, particularly on steep banks or slopes. A superb way to prevent soil erosion, choke out weeds, and beautify the landscape with minimal effort or cost.

Crown vetch quickly spreads by sending out shoots above and below ground getting roots up to 12 inches deep in to time soil permitting. Plants produce billowy, green foliage growing around 20 inches tall with masses of white to pink blooms from June until frost. Dense flowers clustered atop the green foliage makes it an attractive display. Even though each bloom is only 1/2 inch wide, even a small planting creates nearly a solid carpet of pink all summer long!
Crown vetch is fairly slow to germinate; therefore, if planting at the end of summer or early fall allow 10 weeks for establishment before first hard frost date.