Season: Annual
USDA Zones: 3 - 9
Height: 24 - 60 inches
Bloom Season: Summer
Bloom Color: Yellow
Environment: Full sun
Soil Type: Well-drained, pH 6.1 -7.5
Deer Resistant: Yes
Latin Name: Foeniculum Vulgare
Temperature: 50 - 70F
Average Germ Time: 12 - 18 days
Light Required: No
Depth: 1/4 inch
Sowing Rate: 1 seed every 2 - 4 inches
Moisture: Keep moist until germination
Plant Spacing: Rows 24 inches a part; thin seedlings 8 - 12 inches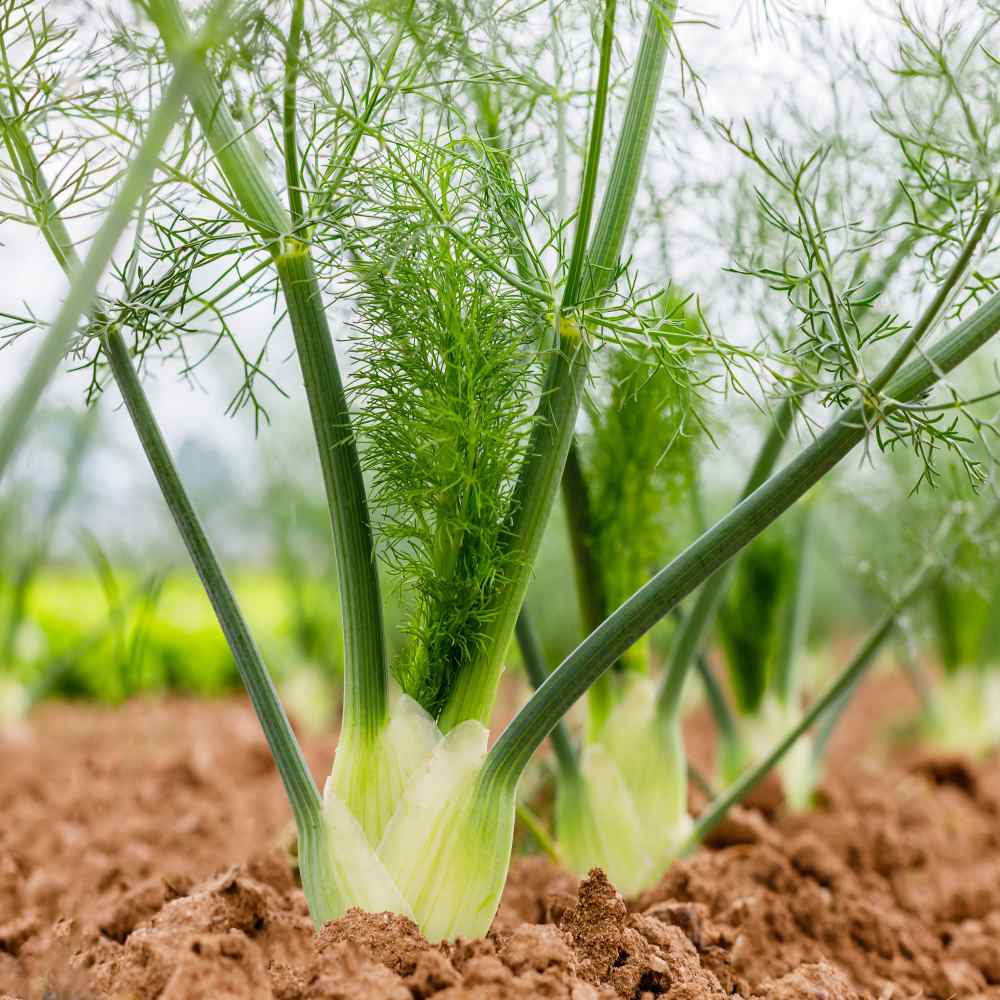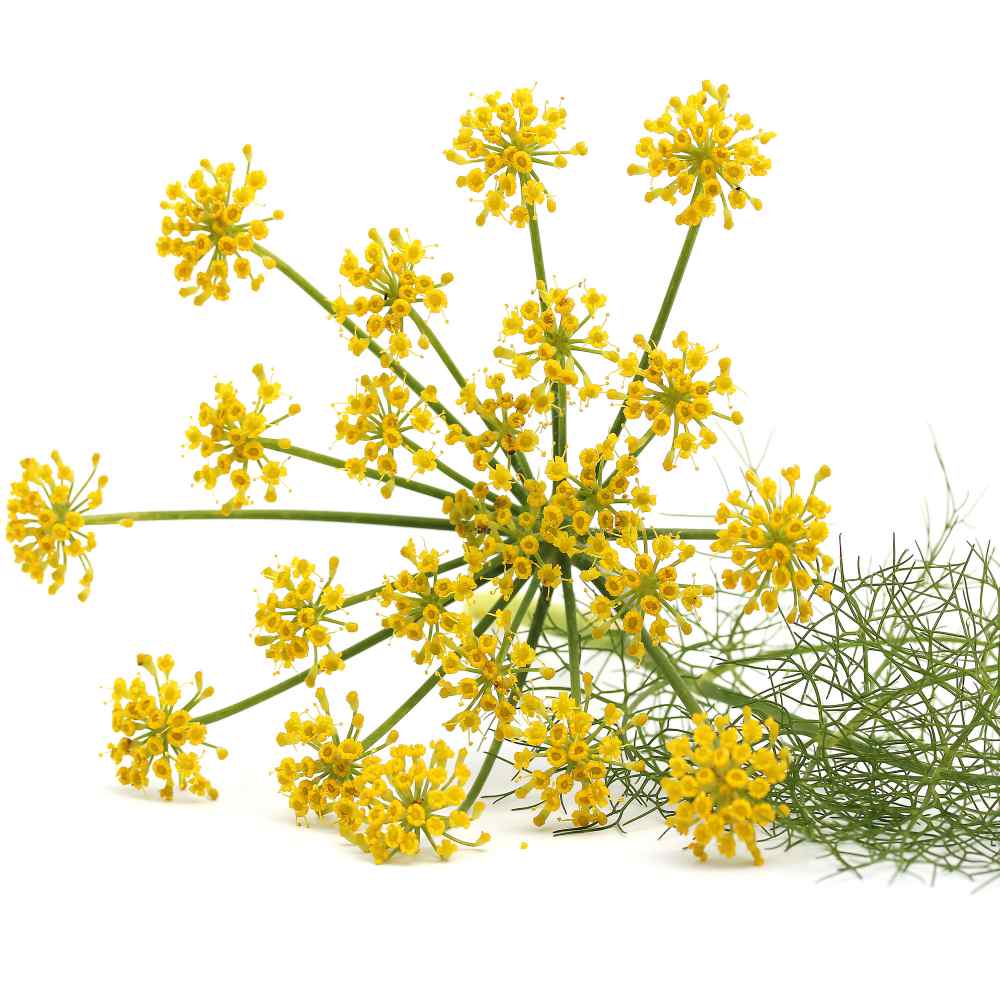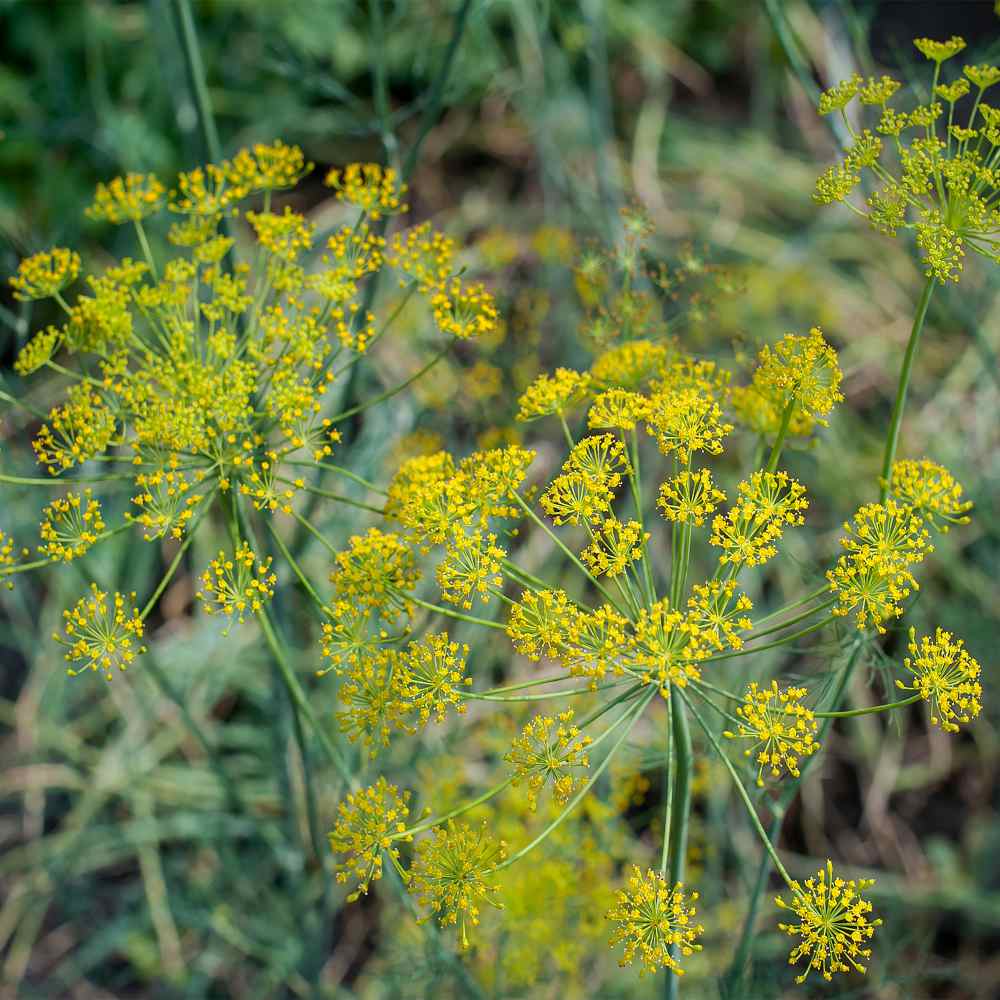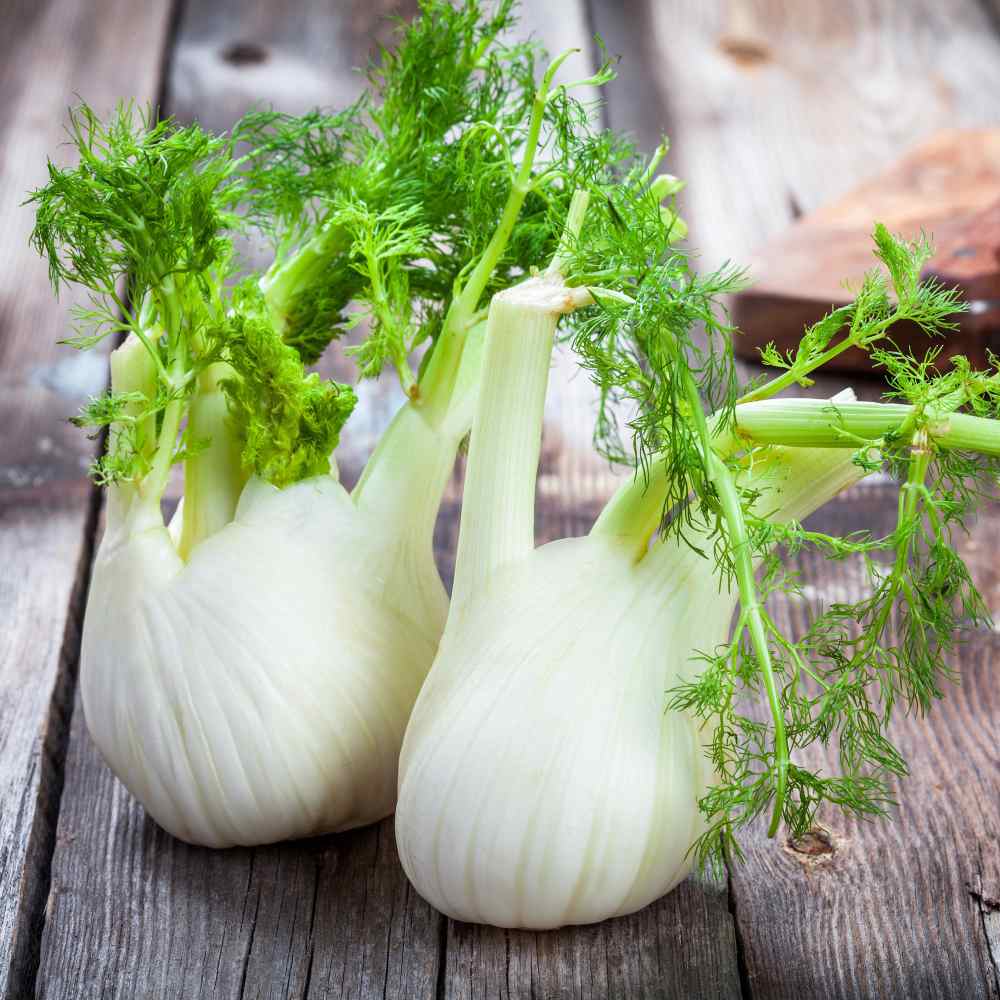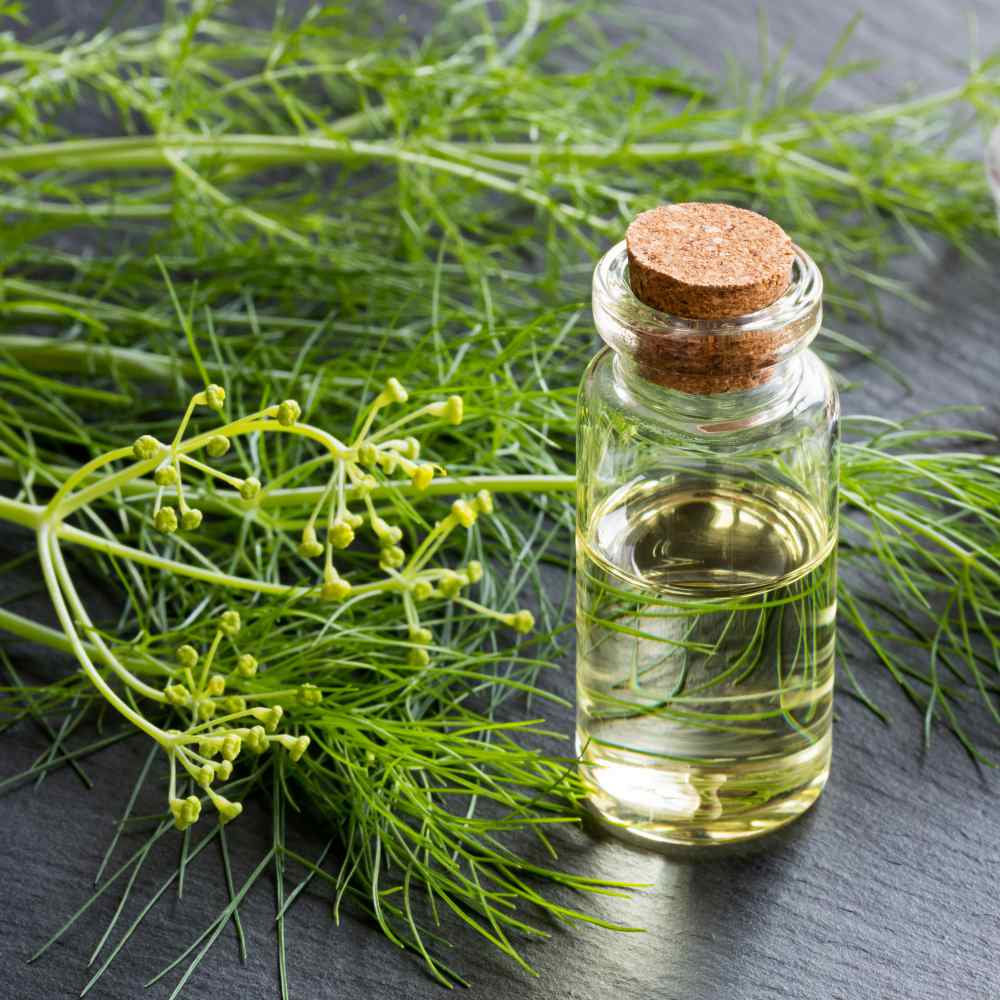 Fennel (Foeniculum Vulgare Florence) - All parts of this herb are aromatic and delicious! The bulb, foliage, and herb seeds of the Fennel plant are widely used in many of the culinary traditions of the world. Sweet Fennel is widely cultivated, both in its native range and elsewhere, for its edible, strongly-flavored leaves and Fennel seeds. The flavor is similar to that of anise, though usually not so strong and more aromatic and sweeter.
All parts of Fennel herb plants are aromatic, imparting a sweet anise, or licorice, scent and flavor. Kids - or adults - who like black licorice will love chomping on the raw bulbs of fennel! Growing to 60 inches tall and 24 inches wide, Florence Fennel is topped by erect, hollow stems with pale yellow flower umbels.
Harvest can take place usually 100 days after sowing the Fennel seeds. Bulbs can be pulled and eaten as a vegetable or Florence Fennel seed can be collected as the umbels dry and turn brown in color. Cover the seed head with cloth or a bag, cut the stems and catch the herb seeds that are disturbed in the cloth or bag. The Fennel seeds pop out easily.
How to Grow Florence Fennel From Herb Seed: Grow in rich, light soil in a warm location and provide ample water so that the bulbs will form properly. Sow the herb seeds directly in the garden as soon as ground can be worked.
Approximate Seeds Per Ounce: 4,000