Season: Annual
USDA Zones: 3 - 9
Height: 15 - 20 inches
Bloom Season: Summer
Bloom Color: Yellow
Environment: Full sun
Soil Type: Well-drained, pH 6.1 - 7.5
Deer Resistant: Yes
Latin Name: Anethum Graveolens
Temperature: 60 - 70F
Average Germ Time: 21 - 28 days
Light Required: Yes
Depth: 1/4 inch
Sowing Rate: 1 seed per inch
Moisture: Keep moist until germination
Plant Spacing: Rows 24 inches a part; thin seedlings 8 inches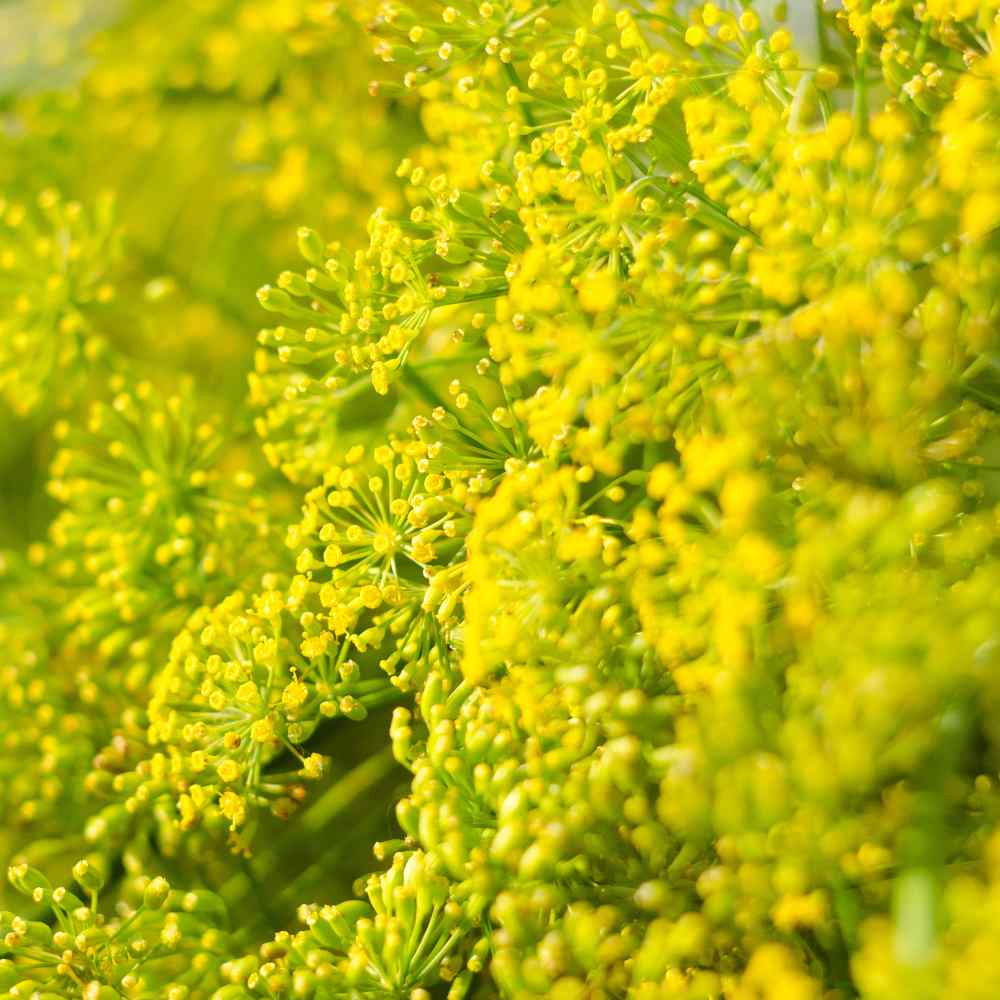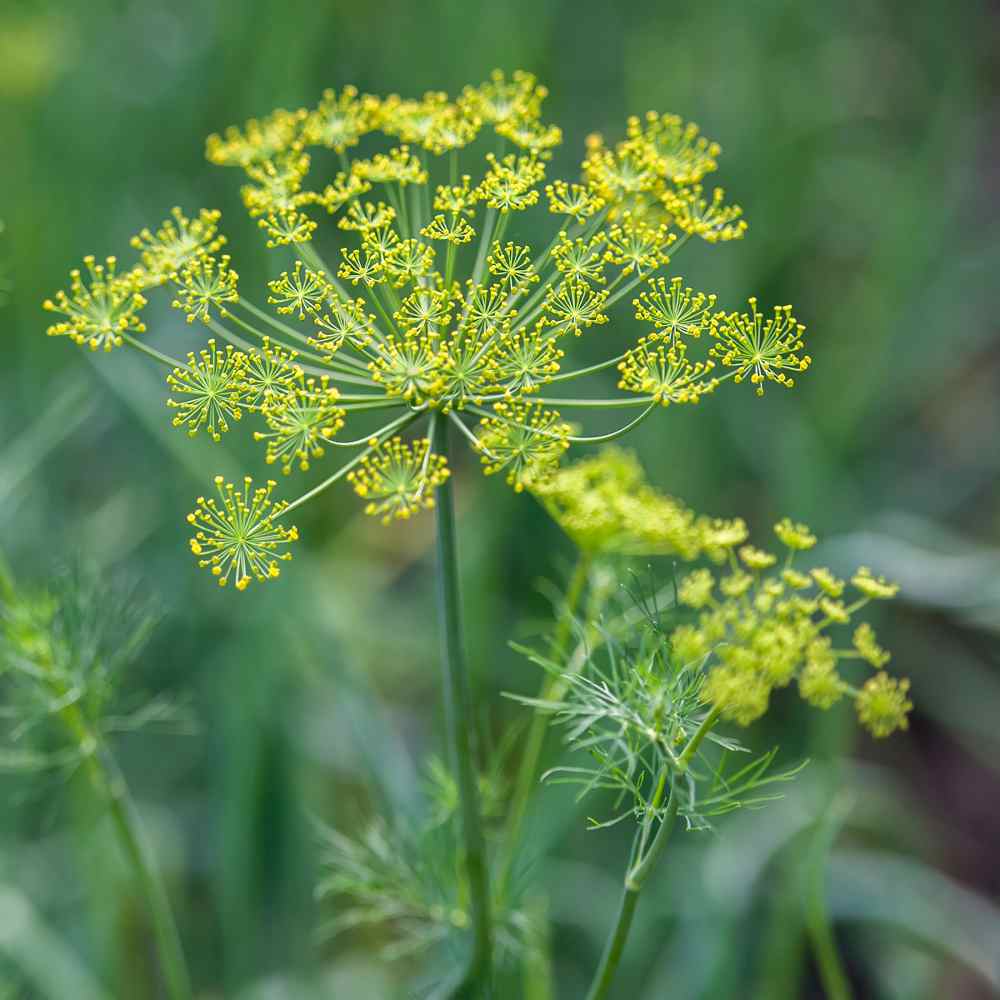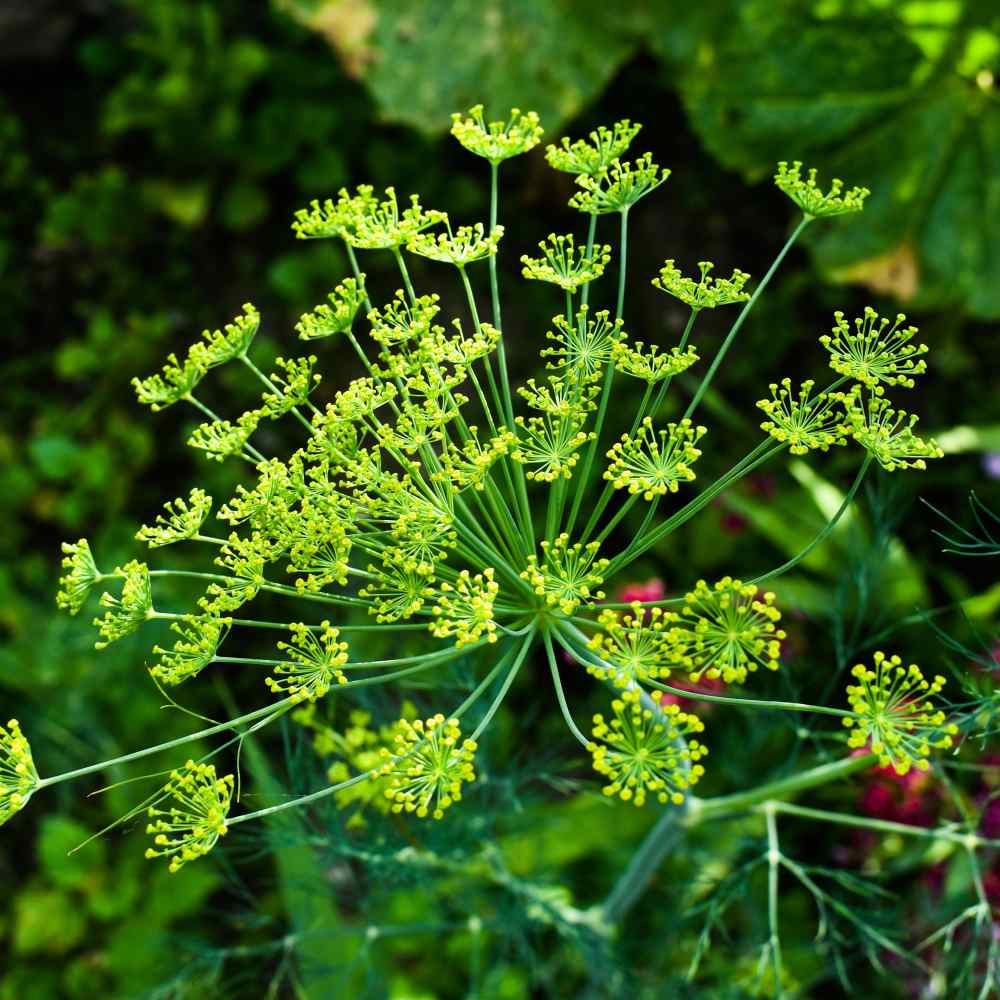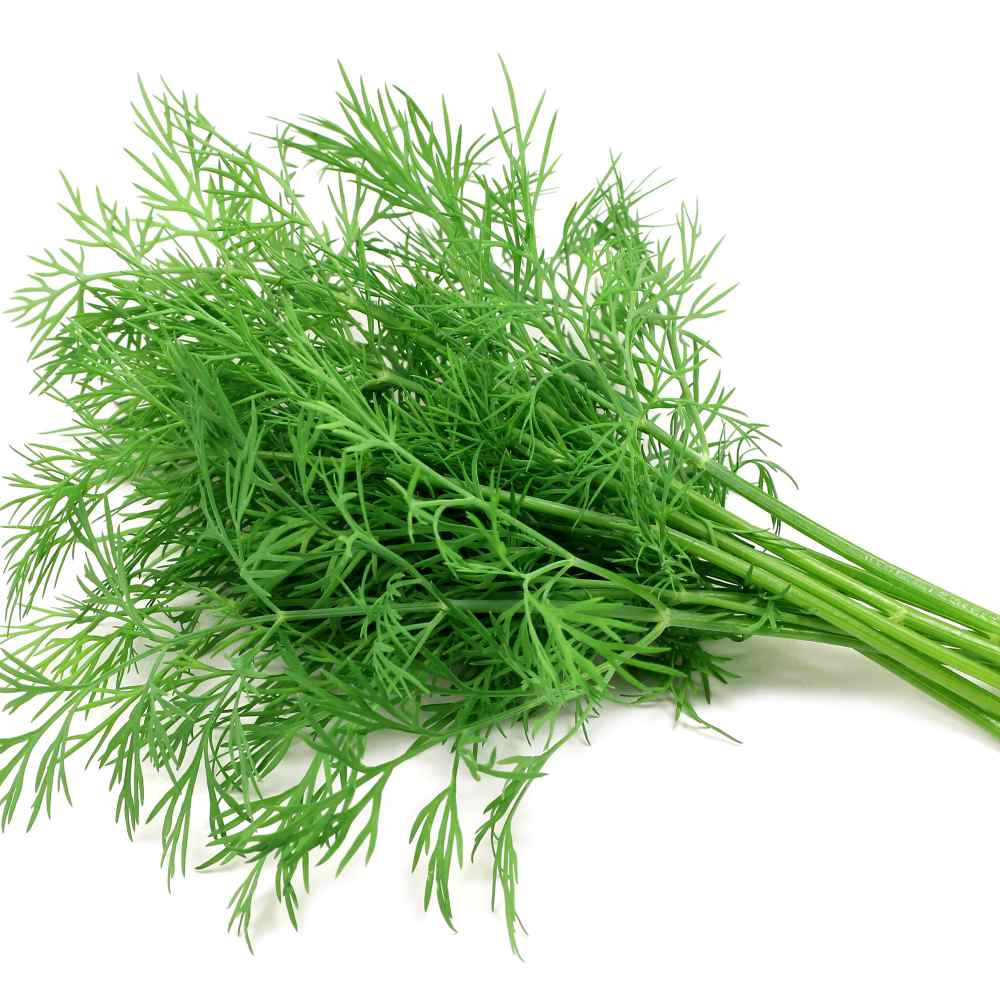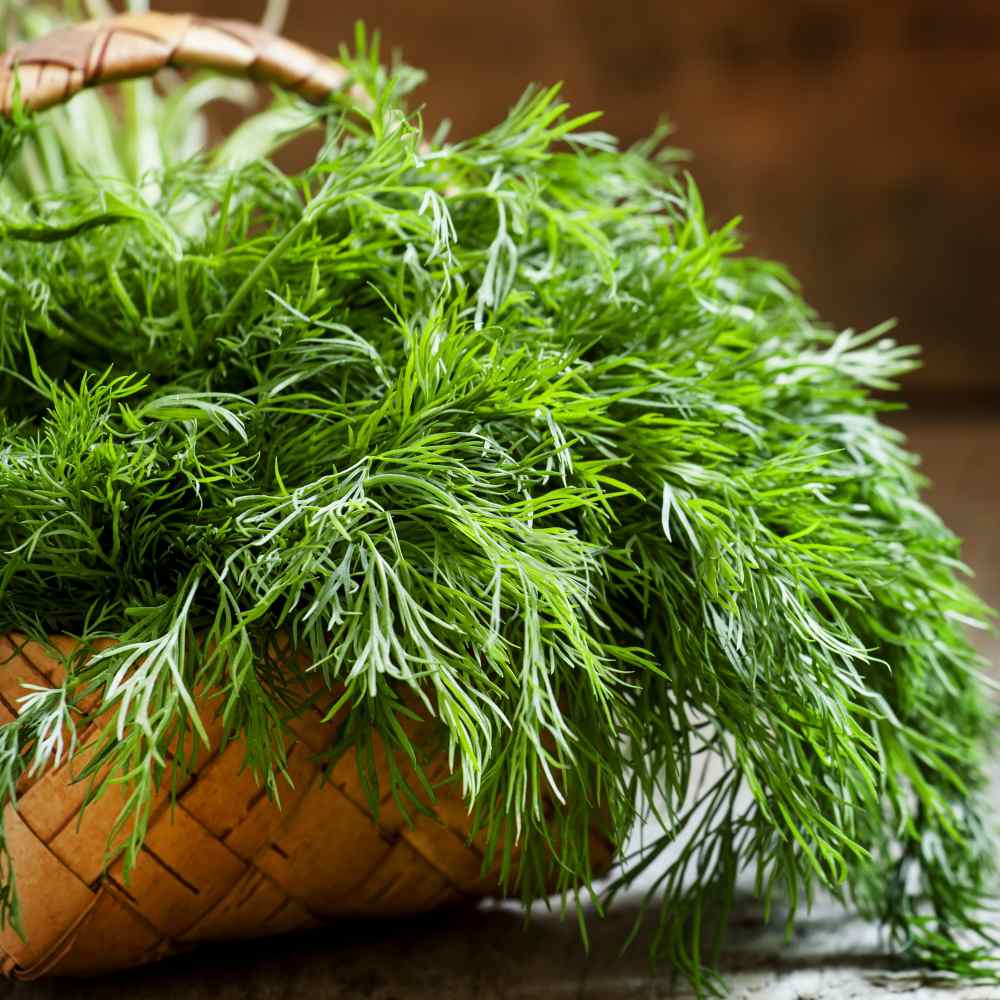 Dill (Anethum Graveolens) - Grow Dill seeds for a great short-lived annual herb that has ferny foliage which is highly attractive and most delicate. The plant is surprisingly compact, making it ideal for growing in small containers, in the garden, or ideal for windowsills. It will grow to approximate 15 - 20 inches tall. It is very easy to grow from Dill herb seeds!
Dill Weed has a distinct taste that many people love. It's used in many dishes, breads, sauces, dips and spreads. Dill is also beneficial as its umbels of delicate yellow-green flowers attract beneficial insects, from pest-eating wasps to colorful butterflies. Black swallowtail butterfly larvae depend on Dill plants as a food source!
For Dill Weed, begin harvesting the fern-like leaves about 8 weeks after planting. Just pinch off the outer leaves close to the stem. They are most flavorful just when flower heads are opening. Dry the leaves on a screen in a cool, dry place and then freeze the dried leaves for the best flavor. To harvest the Dill seeds, cut the flower heads off when they are light brown in color and place them in a paper bag with air holes in the sides. Leave the flower heads in the bags for a few days and then shake the Dill seeds loose into the bag.
How To Grow Dill Herb Seeds: Sow Dill herb seeds directly outdoors into prepared soil. Sow the herb seeds in 3 successive plantings (early spring, June and July) to have a long harvest.
Approximate Dill Herb Seeds Per Ounce: 10,000