Approximate seeds per pound: 400,000
Season: Annual
USDA Zones: 3 -10
Height: 12 inches
Bloom Season: Summer and fall
Bloom Color: Yellow
Environment: Full sun
Soil Type: Rich, well-drained, pH 6.6 - 7.3
Deer Resistant: No
Latin Name: Layia Platyglossa
Temperature: 70 - 75F
Average Germ Time: 10 - 30 days
Light Required: Yes
Depth: 1/16 inch
Sowing Rate: 3 ounces per 1,000 square feet or 9 pounds per acre
Moisture: Keep seed moist until germination
Plant Spacing: 6 inches
Care & Maintenance: Tidy Tips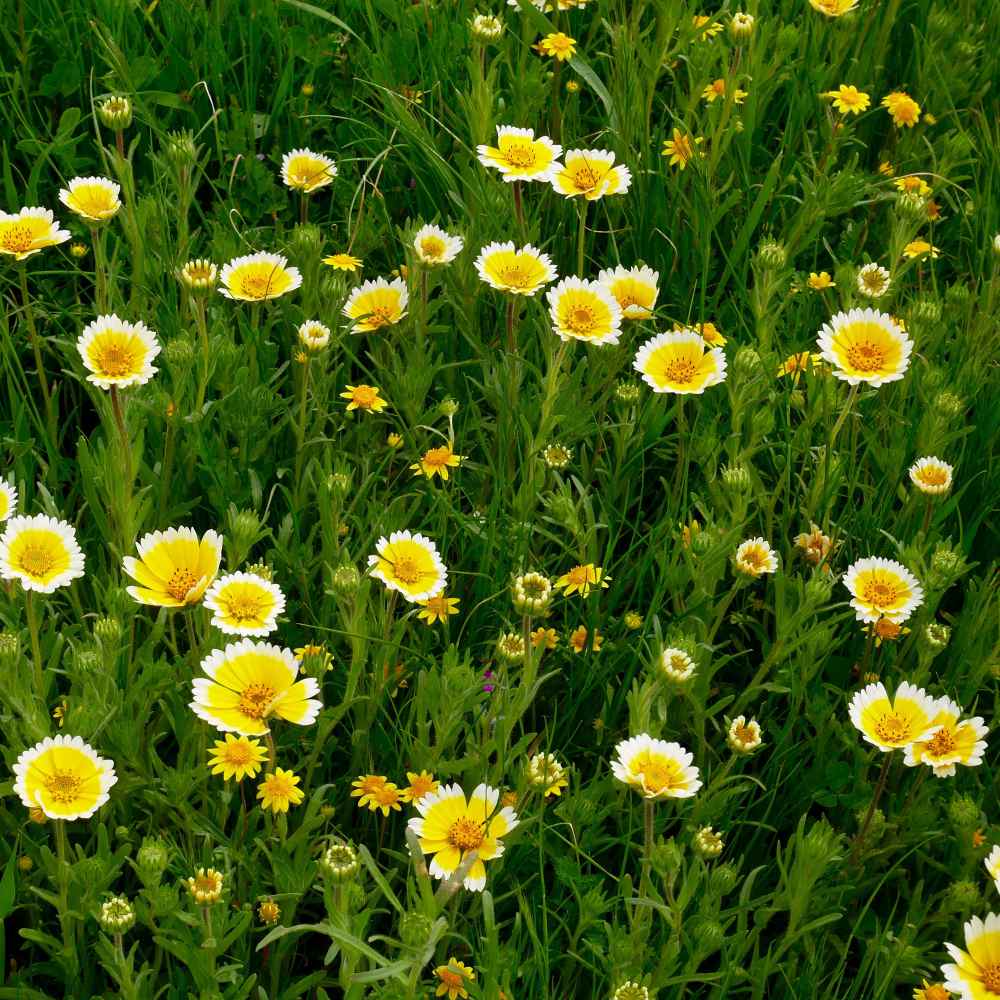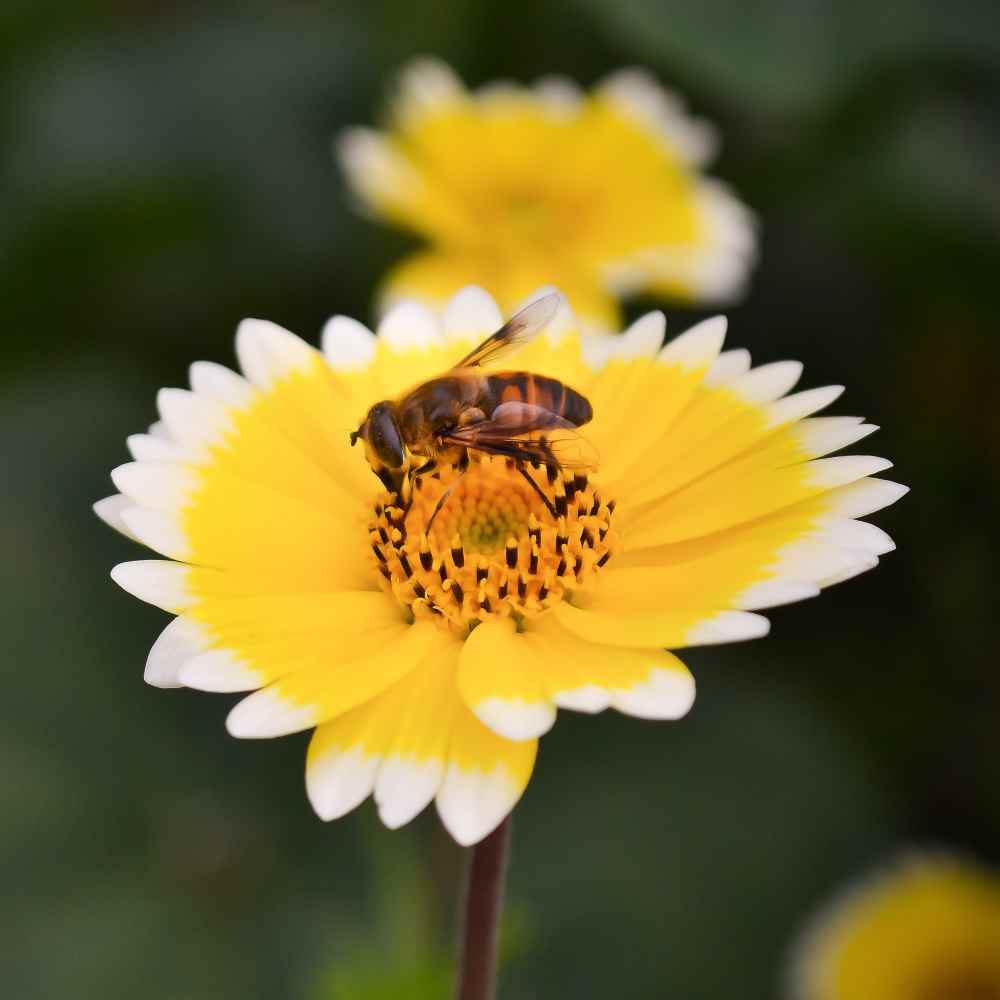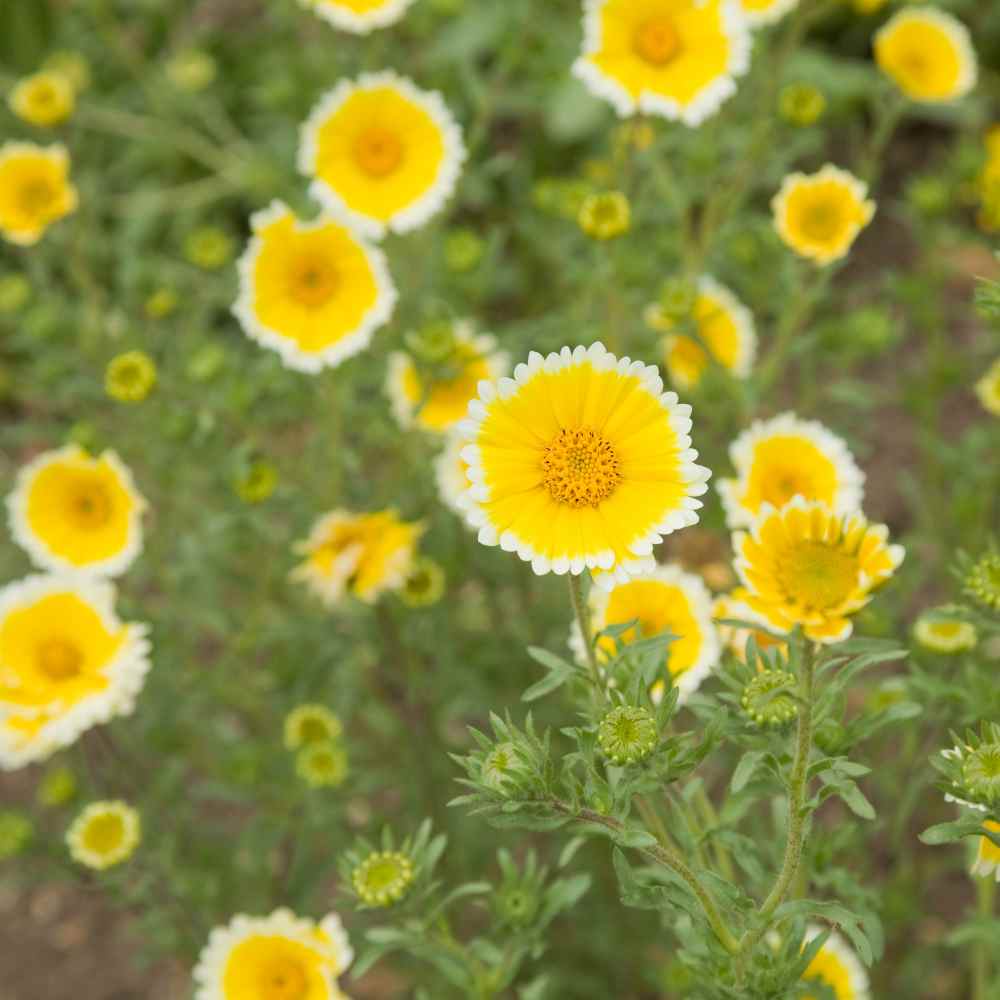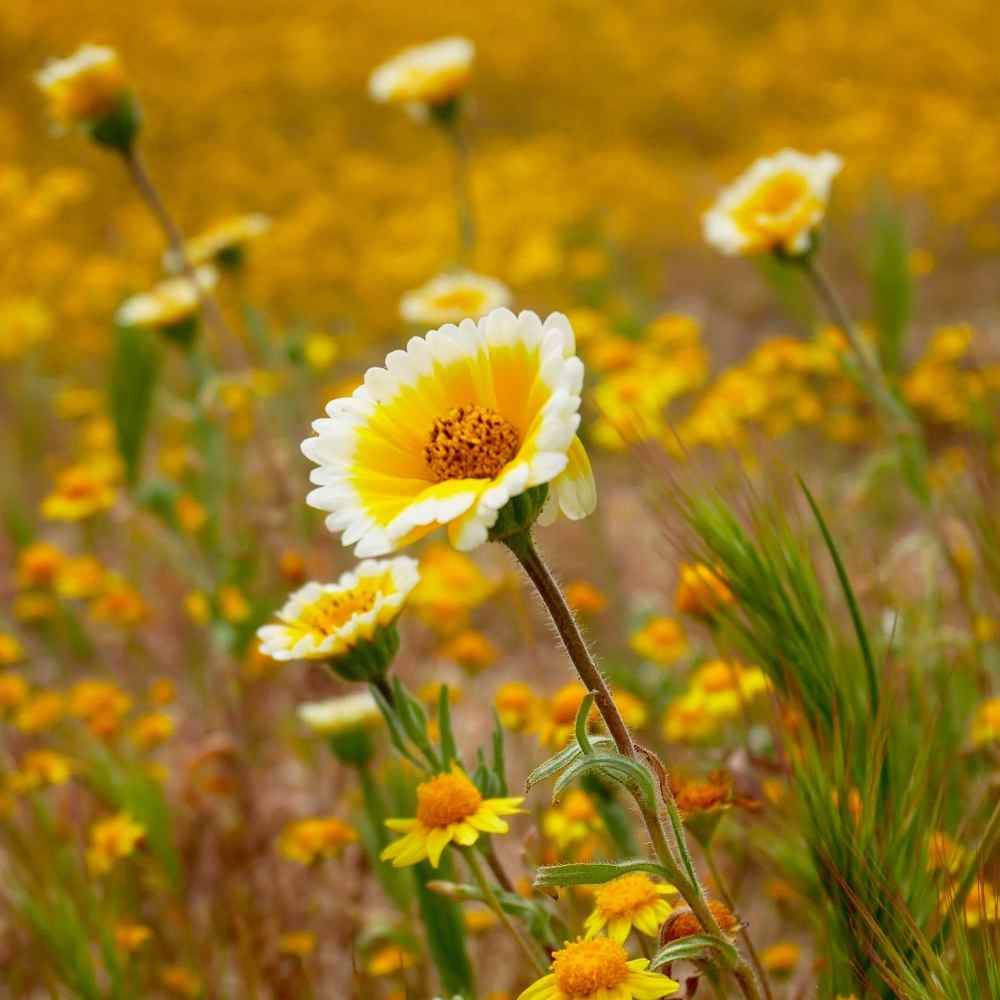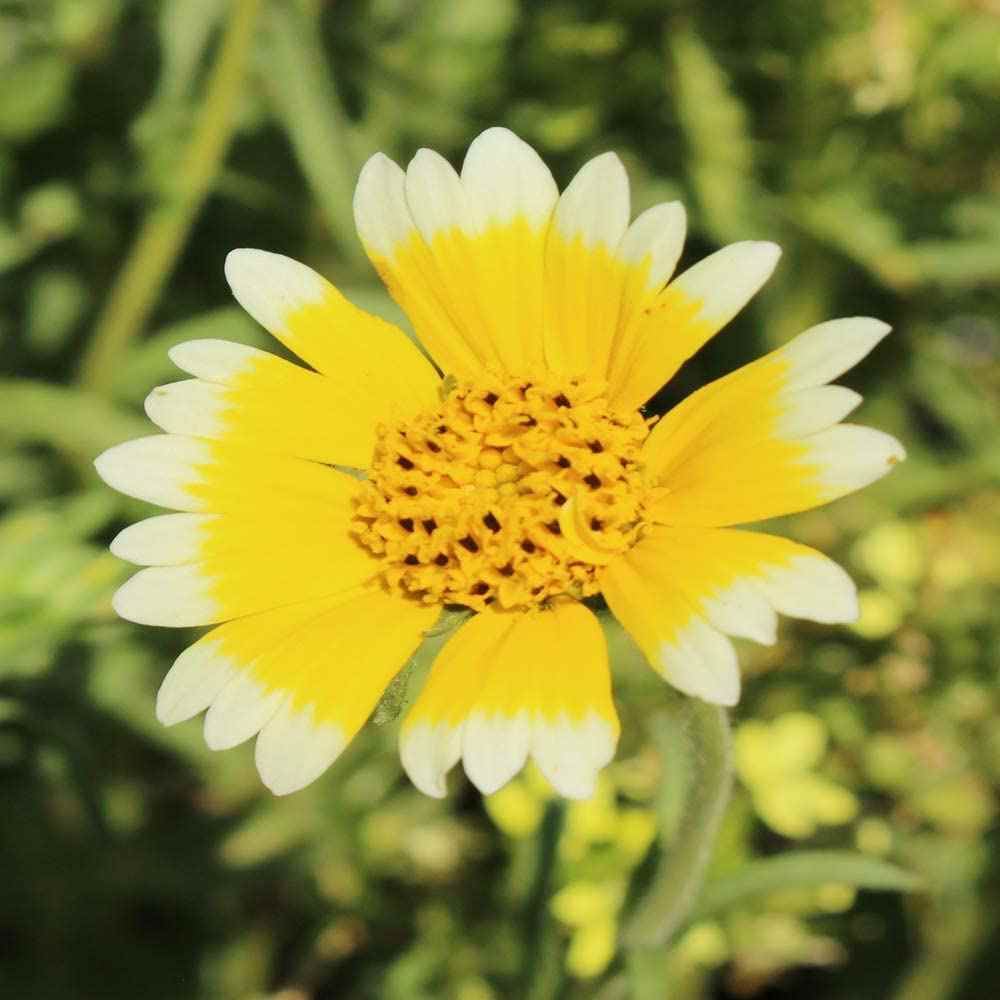 Tidy Tips (Layia Platyglossa) - Grown from Tidy Tips seeds, these daisy-like little annuals are charming and so cheerful! Layia Platyglossa Tidy Tips are a native of California. Tidy Tips wildflowers have 1 - 1 1/2 inch flowers that are bright golden yellow with a distinct, sharp margin of white on the tips — hence their name. Leaves are small and narrow. Tidy Tips flowers are excellent for cutting and are perfect for rock gardens. They also look great in flower boxes and in the front of a border.
Sow Layia Tidy Tips flower seeds as soon as the ground can be prepared in the spring. Sow the flower seeds on the surface of a prepared seed bed and lightly cover with soil. Tidy Tips seeds will produce blooms 14 weeks after sowing.
Tidy Tips grow quickly from seed, bloom heavily and die with the first frost. Like most annuals, they can re-seed for the next season if the wildflower seeds fall on bare ground. Some gardeners will sow Layia Platyglossa seeds in early spring and again in summer to prolong the bloom season.