Season: Annual
USDA Zones: 5 - 9
Height: 20 - 24 inches
Bloom Season: Mid summer to early fall
Bloom Color: Yellow
Environment: Full sun
Soil Type: Well drained, dry, rocky, poor soils
Deer Resistant: Yes
Latin Name: Cnicus Benedictus
Temperature: 70F
Average Germ Time: 14 - 21 days: if no germ move to 39F for 4wks, recycle
Light Required: No - should be planted in darkness
Depth: 1/4 inch
Sowing Rate: 1 - 2 seeds per plant
Moisture: Keep seeds moist until germination
Plant Spacing: 12 - 15 inches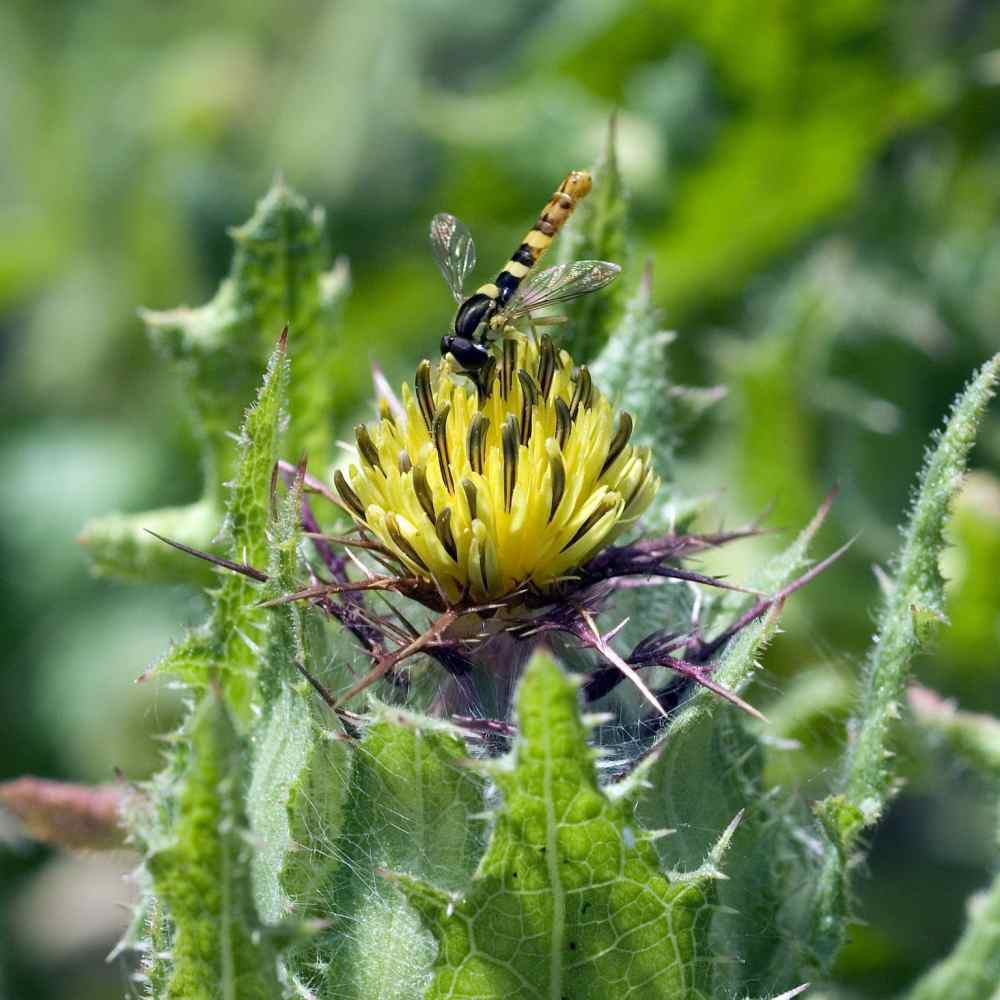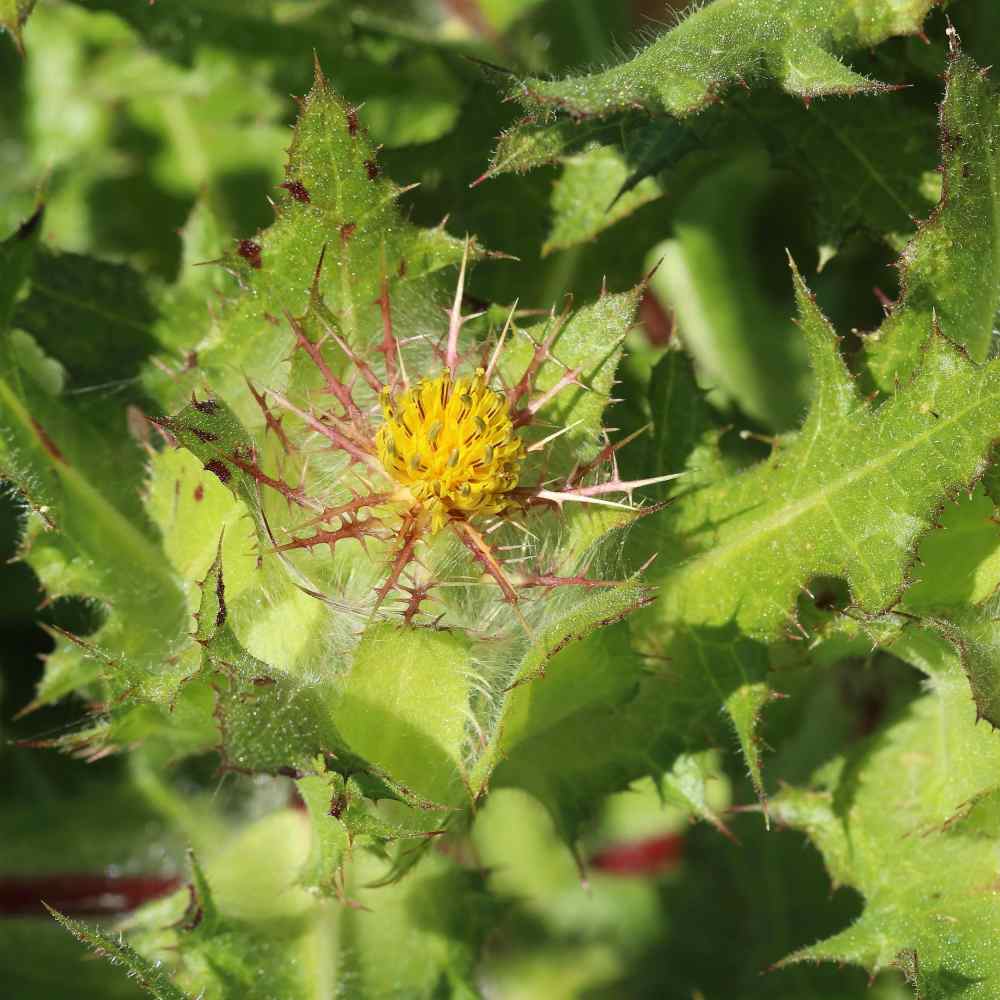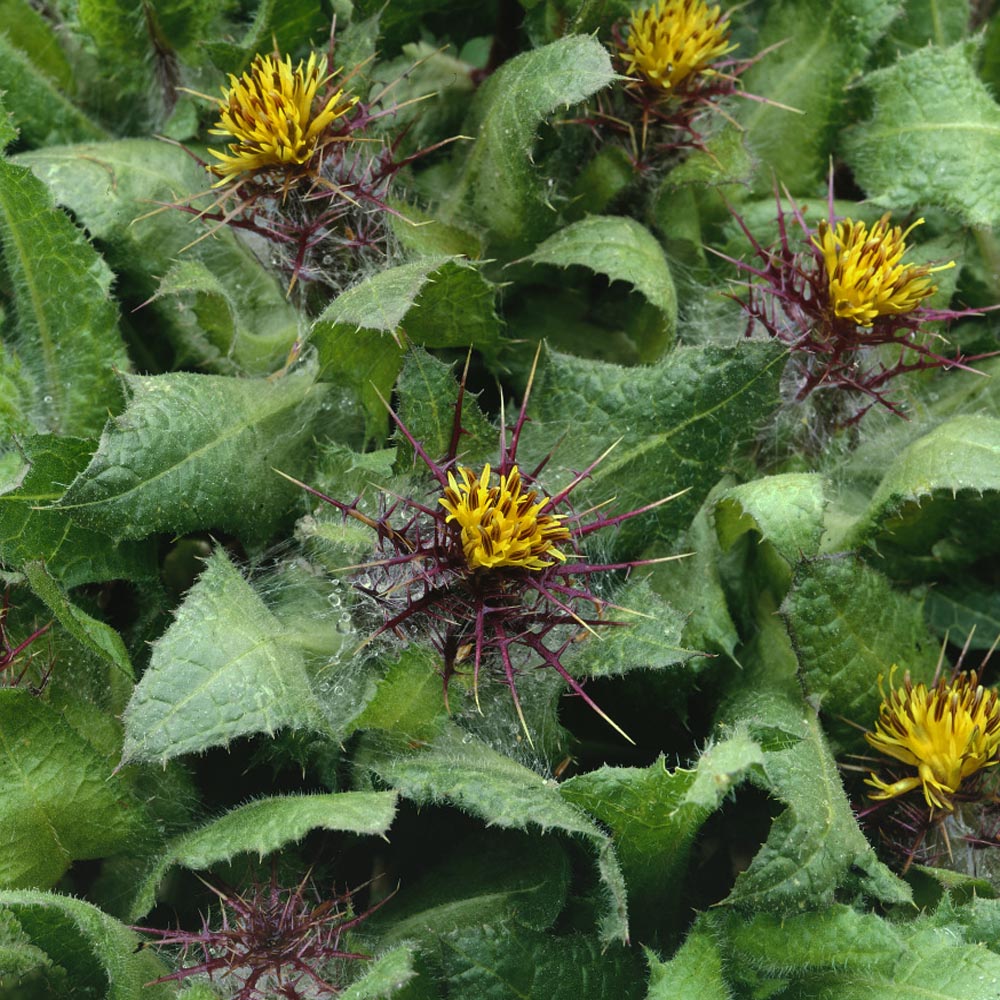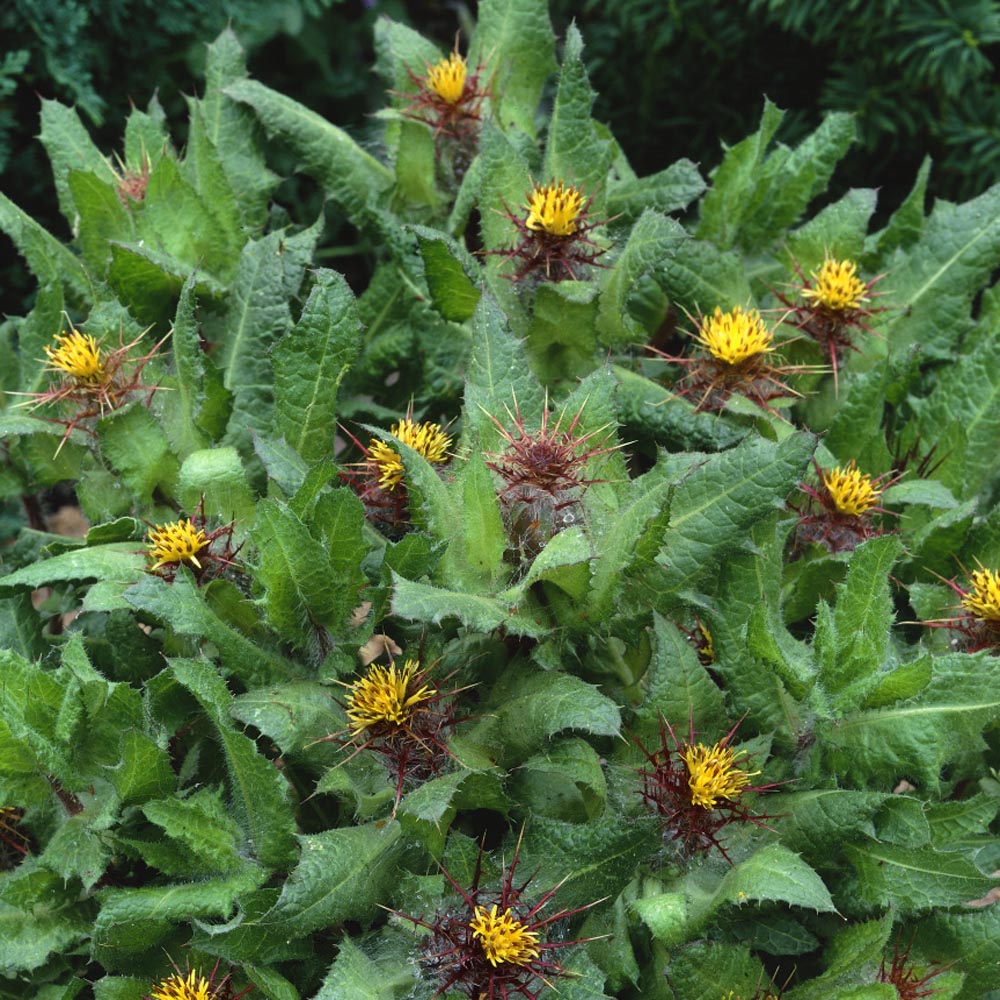 Blessed Thistle (Cnicus Benedictus) - Blessed Thistle seeds are grown as a medicinal herb. The herb is native to the Mediterranean area and has been used for centuries as a cure-all herb. The Blessed Thistle plant is an attractive annual that is freely branching with toothed leaves that have spines. In mid-summer, thistle-like yellow flower heads are produced. The entire plant, stem, leaves and flower heads have a light down covering.
The flowering tops, leaves, and upper stems are used to make medicine. Young tender leaves can be eaten, or dried leaves can be used to make teas. The Blessed Thistle herb has been used to treat numerous ailments over the centuries, including the plague. Today it is used to promote milk production in lactating women and for menstrual problems.
How To Grow Blessed Thistle: Sow Blessed Thistle seeds directly outdoors in the spring after danger of frost has passed. Blessed Thistle grows best in an area of the garden that receives full sun. The ground must offer good drainage. Harvest before it flowers. Plant can be cut back by 1/3 and harvested 2 - 3 times during a growing season. If a few flowers are allowed to go to seed, it will re-seed for next year's use. Birds also enjoy the seed, so some gardeners recommend gathering the herb seeds and sowing it to ensure next year's supply.